The 28-year-old "size sexy" model is launching an 11-piece collection with the brand, which sells swimwear to women sizes 8 to 34. (Note: Graham's suits are sized 10-20 for one-pieces and 10-24 for two pieces.)
Inspired by James Bond, the collection has everything from string bikinis to sultry one-pieces with cut outs which feature names such as "Secret Agent" and "Espionage." Also included in the line is the "Liason" swimsuit the "curvalicious" model wore in her Maxim spread and a bikini made with 521 genuine Swarovski crystals.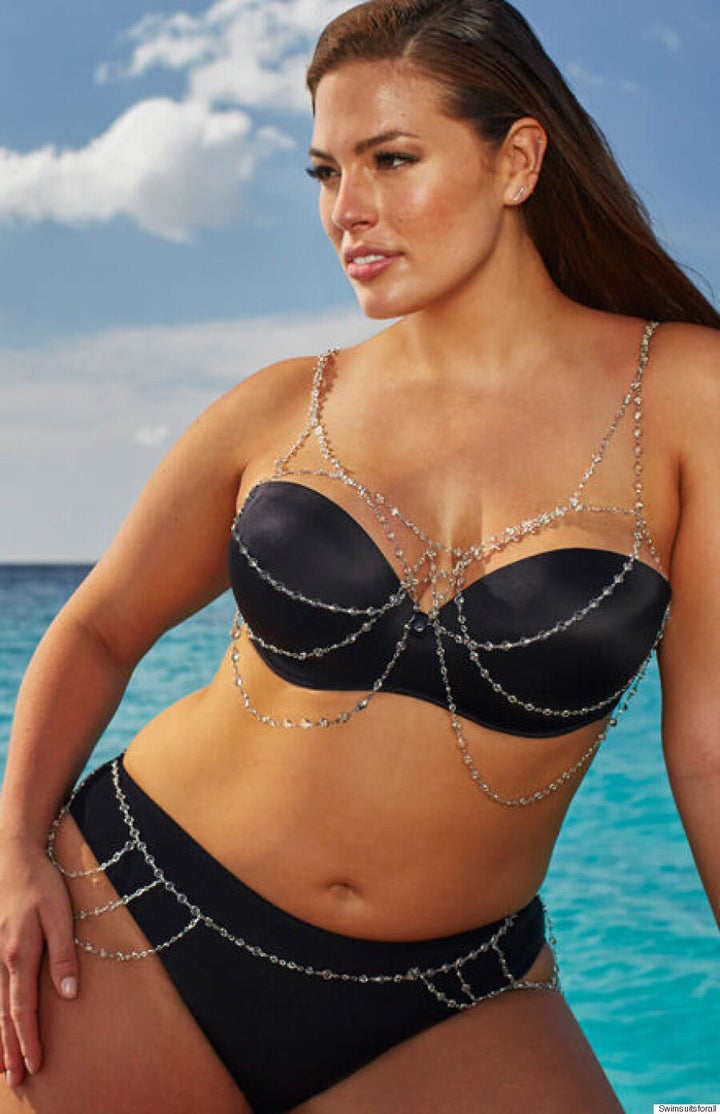 Ashley Graham x swimsuitsforall Intrigue Bikini featuring 521 genuine Swarovski crystals.
"I'm the boss of my own life and my body. That's the notion James Bond emulates," Graham told HuffPost Style. "The concept of this whole line and the campaign was the woman being the lead, running the show."
And of course, Ashley stars in the collection's campaign, which was photographed by Graham's husband, Justin Ervin. Swimsuitforall's creative director, Sara Mitzner, told HuffPost Style that both the photo and video campaign were shot in one 20-hour day in Curacao aboard a half-million-dollar boat.
"There's no one else in the business who could have done that," Mitzner told HuffPost Style, adding that "There wasn't a single bad shot."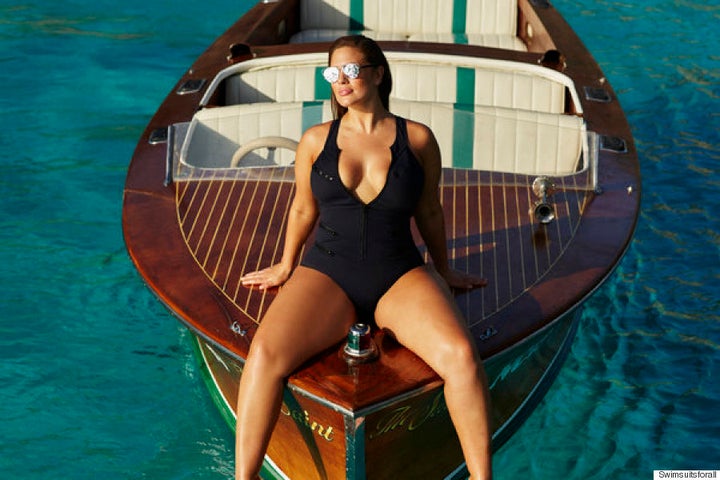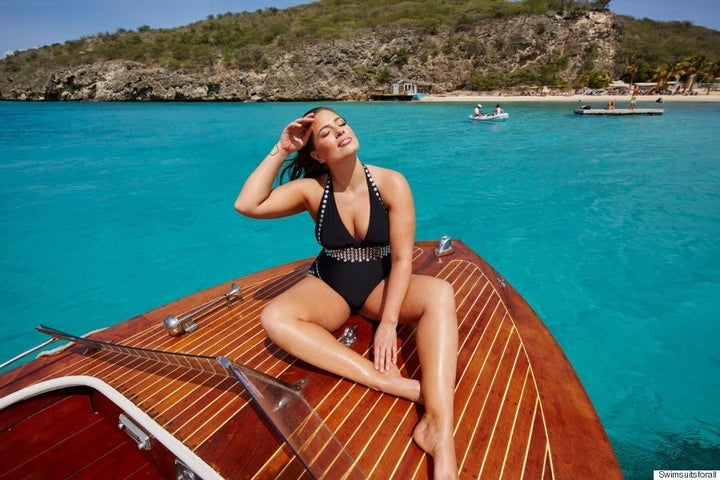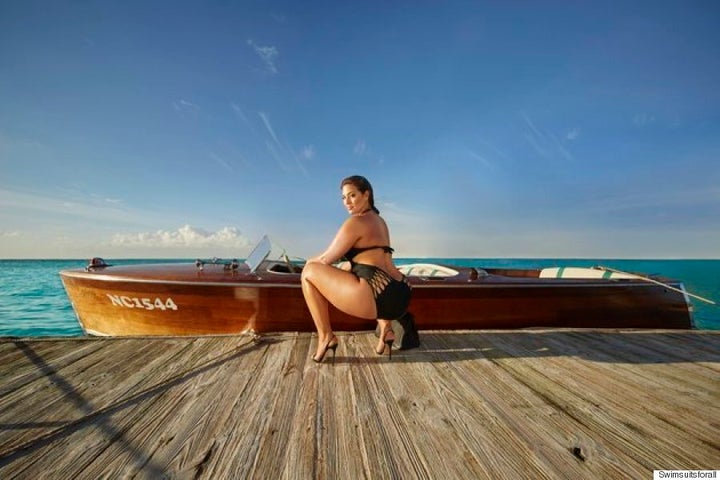 "The collection makes me want to show off #MySwimBody and I know it will make ladies feel sexy in their swimsuits throughout the summer," Ashley tells People. "No matter what you end up wearing this summer don't forget to rock your swimsuit with confidence. The secret to feeling sexy in a swimsuit is put a swimsuit on and tell yourself 'I'm sexy.'"
Ashley Graham's Swimsuitsforall collection is available at swimsuitsforall.com and ranges from $790 - $298.
You can check out the full campaign in the gallery below: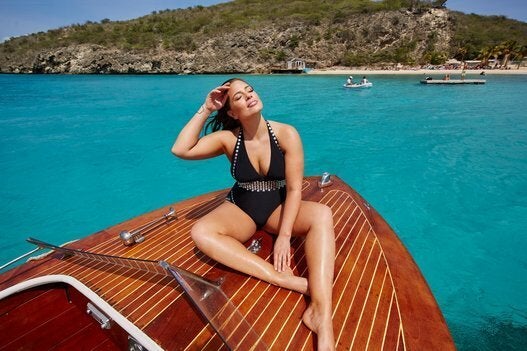 Ashley Graham Swimsuitsforall Collection