This woman's laugh is seriously contagious.
In a hilarious skit for the "The Late Late Show with James Corden" on Monday, the now-famous Chewbacca mask mom (or Candace Payne) attempted to give the host a ride to work.
And in true Chewbacca mask nature (seriously, you have to watch the original viral video), Payne doesn't really get anywhere because she can't stop laughing.
Corden, who is also joined by "Star Wars: The Force Awakens" director J.J. Abrams, also gets in on the mask (and laughing) action.
Watch the video above and let us know: who nails the Chewbacca voice the best?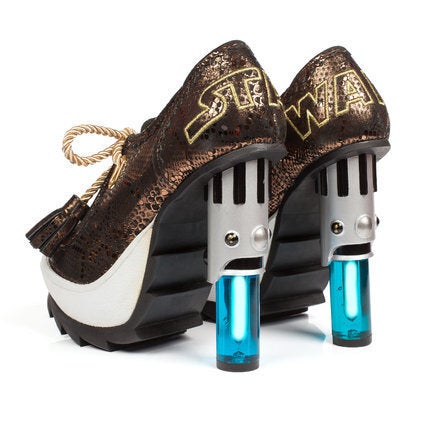 Irregular Choice Star Wars Shoes