Here at The Huffington Post Canada, we take great pride in our splash — the prominent photo and headline that showcases the day's top stories. It's the Internet equivalent of a newspaper's front-page story.
Since 2011, so many news stories have come and gone, and with them, some show-stopping splashes.
They range from tongue-in cheek to gut-wrenching. Some are flush with text, and others say it all in a single image.
To celebrate HuffPost Canada's fifth anniversary, we've compiled some of our favourite splashes. Take a walk down memory lane with us, starting with our very first splash.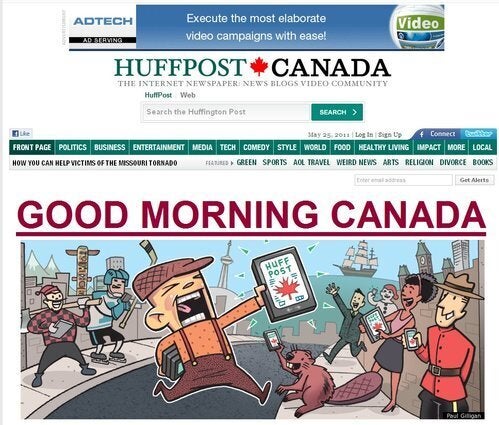 Favourite HuffPost Canada Splashes