QUEBEC — The head of a taxi lobby in Quebec says ride-hailing company Uber has the attitude of a hardened criminal.
Guy Chevrette made the comment today in Quebec City ahead of the start of legislative hearings into a new bill seeking to regulate the U.S.-based company.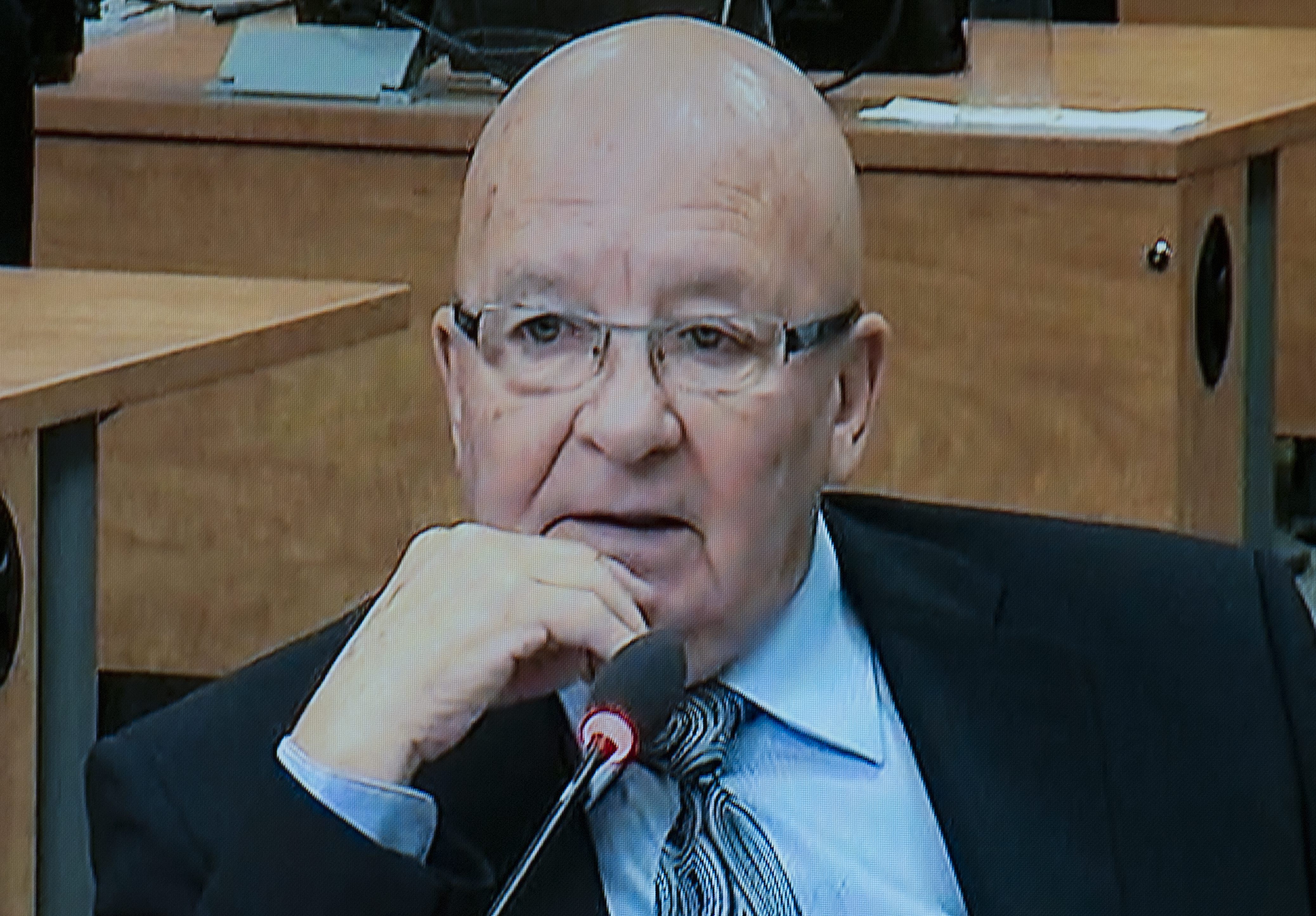 Former Parti Quebecois minister Guy Chevrette testifies before the Charbonneau Commission in Montreal on May 8, 2014. (Photo: CP)
The former Parti Quebecois transport minister told reporters he thinks Uber will try and stall for time in order to impede the passing of the legislation.
Bill 100 would force Uber drivers to conform to the same laws as taxi drivers regarding regulations such as permits and taxes.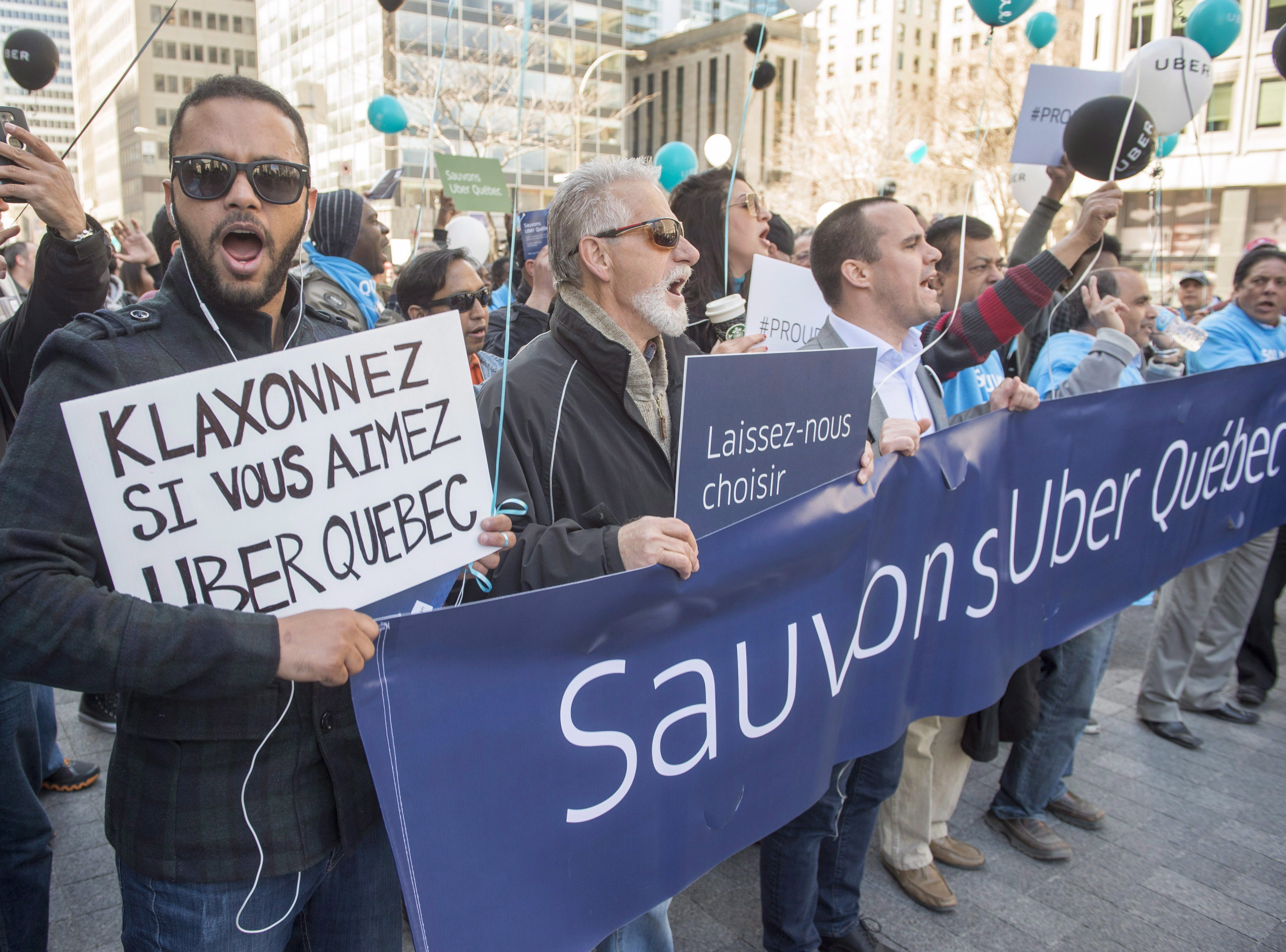 Uber drivers demonstrate against proposed legislation restricting their ride sharing service Friday, April 29, 2016 in Montreal. (Canadian Press photo)
Chevrette says Uber steals money from the state because its drivers don't pay for permits and don't have to shell out for other fees and taxes.
He said if the government decides to end the taxi-permit requirement it has to compensate all the drivers who have already paid into the system.
Note: The Huffington Post's Editor-in-Chief Arianna Huffington is a member of the board of directors for Uber and has recused herself from any involvement related to the site's coverage of that company.
Also on HuffPost:
London Black Cab Drivers Protest Against Uber