The Panama Papers have outed a Canadian billionaire and prominent university donor as a key figure in an international bribery scandal.
Victor Dahdaleh, a Jordan-born businessman who holds Canadian citizenship, is named in a 2007 email linking him to companies that helped facilitate a deal for mining giant Alcoa to sell a mineral to officials in Bahrain.
That email was disclosed in the Panama Papers, according to a joint investigation by CBC and The Toronto Star.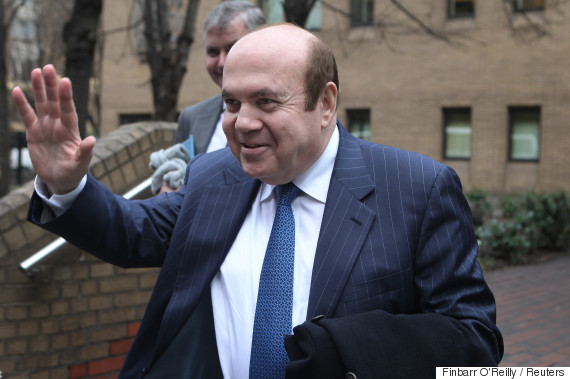 Victor Dahdaleh waves as he leaves Southwark Crown Court after a plea and case management hearing in central London on Jan. 13, 2012. (Photo: Finbarr O'Reilly/Reuters)
Dahdaleh had previously appeared as "Consultant A" in records relating to a 2014 U.S. Department of Justice (DOJ) case.
Mining giant Alcoa had pleaded guilty to paying "millions of dollars in bribes through an international middleman," which is a crime under the U.S. Foreign Corrupt Practices Act.
The company also paid a historic US$384 million settlement to the U.S. Securities and Exchange Commission (SEC) after it admitted its involvement in a "corruption scheme" that saw at least $110 million paid to Bahraini officials through a then-anonymous consultant.
"The consultant was paid a commission on sales where he acted as an agent and received a markup on sales where he acted as a purported distributor," case documents said, as reported by The Toronto Star.
The Bahrain connection
Court documents show that Alcoa's Australian arm tapped an individual known as "Consultant A" to help it secure a deal to sell alumina, an aluminum-based chemical, to Alba, a Bahraini aluminum-smelting company, beginning in 1989, according to court records obtained by CBC.
Then, by 2002, Consultant A had started routing documents related to the Alba deal through Alumet and AAAC, two companies he controlled. The latter company hiked the price of alumina by $79 million from 2002 to 2004.
Consultant A started buying alumina from Alcoa and selling it to Alba in 2005. Price markups netted the companies $188 million up to 2009, but they never actually handled the chemical itself.
The consultant kept some of the money and paid $110 million to officials in Bahrain, including a member of the Middle Eastern kingdom's royal family.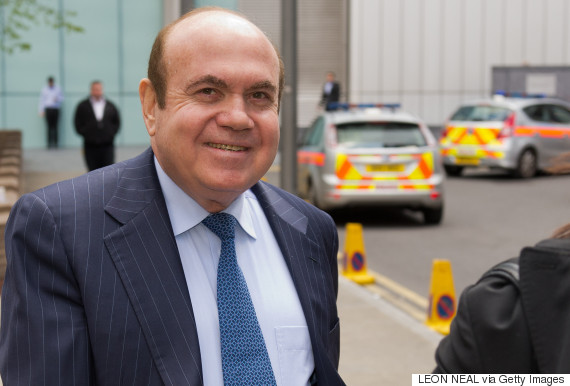 Victor Dahdaleh arrives at Southwark Crown Court in central London on April 16, 2012. (Photo: Leon Neal/AFP via Getty Images)
Dahdaleh's relationship with Alumet is confirmed in a 2007 email sent to Mossack Fonseca, the Panamanian law firm at the centre of the Panama Papers.
"This email confirms ... my capacity as the owner and director of Alumet," he wrote.
Dahdaleh registered Alumet in the British Virgin Islands through Royal Bank of Canada (RBC), which has helped to establish approximately 370 offshore companies, according to info contained in the Panama Papers.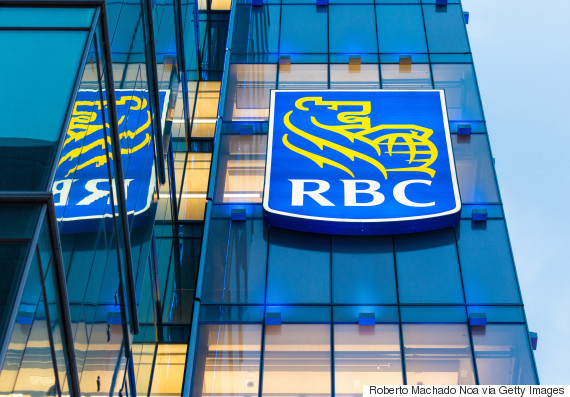 Royal Bank of Canada signage on a glass facade building. (Photo: Roberto Machado Noa/Getty Images)
Dahdaleh has not been convicted of any offences, his London spokesman Lord Timothy Bell told the Star.
He was acquitted in a separate corruption and money laundering case in the U.K. in 2013, after one witness shifted his testimony and two more refused to testify at all.
Bell would only say that names in the DOJ's case were anonymized in order to ensure "fairness and justice."
University benefactor
Dahdaleh has also been a generous benefactor to Canadian universities.
Last year, York University established the Dahdaleh Institute for Global Institute after he donated $20 million, "the largest gift ever made by a member of York's alumni," the school said in a news release.
He has also sat on the board of the McGill University Trust in the U.K. He helped arrange for ex-U.S. president Bill Clinton, a personal friend, to receive an honourary doctorate from the university in 2009.
Dahdaleh also received an honour doctorate from St. Francis Xavier University last year.
All of the schools declined requests for comment from CBC and The Toronto Star.
Also on HuffPost:
Where The World's Offshore Wealth Lives