The British court denied a 60-year-old woman from giving birth to her own grandchild with her deceased daughter's frozen eggs. But she's fighting back.
Last year, the unnamed mother launched a lawsuit after UK fertility regulator, the Human Fertilisation and Embryology Authority (HFEA), said it could not release the daughter's frozen eggs because she did not give written consent before she died.
The 28-year-old daughter passed away in 2011 from bowel cancer. However, the court was told that the daughter's dying wish was for her mother to "carry my babies" and raise them.
While the mother lost the legal battle at High Court, she is still determined to carry out her daughter's request. As a result, she took her case in front of three Court of Appeal judges in London this week.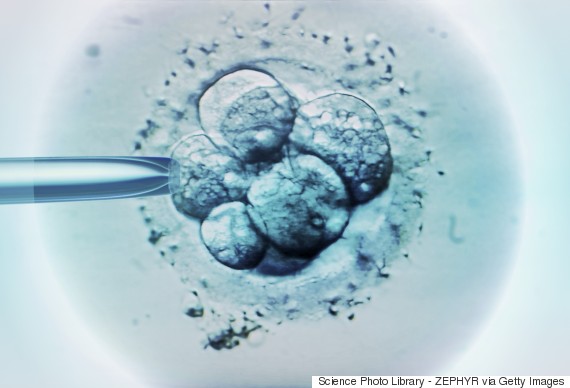 On Wednesday, the mother's lawyer, Jenni Richards, argued that the daughter's eggs would "simply be allowed to perish" if the court did not rule in the mother's favour. However, Catherine Callaghan, appearing on behalf of the HFEA, claimed that there was no "sufficiently clear evidence" that the daughter wanted her mother to carry a child for her after her death.
If the 60-year-old and her husband win the case, they plan to take their daughter's eggs to a U.S. fertility clinic where they will use donor sperm to have their grandchild. Additionally, The Guardian reports that if the couple wins, the mother will be the first woman to carry a child using a deceased daughter's eggs.
The couple is now awaiting the appeal court's decision.
At the original High Court ruling in June 2015, Justice Ouseley was told that the daughter desperately wanted children and would have been "devastated" if she knew her eggs were left unused.
Despite this, Ouseley denied releasing the eggs to the mother not only because there was no written consent, but also based on grounds that the daughter did not consider "the implications on her mother's health, or the implications of her mother acting as a surrogate, namely that her mother would be the legal mother of her daughter's child."
Dr. Tomer Singer, a reproductive endocrinologist at New York's Lenox Hill Hospital, told CBS2 that he agreed with the judge's original ruling. "Once pregnant, there's a significant increased risk of miscarriage and preterm deliveries and other complications," he explained.
However, women have safely and successfully given birth to their own grandchildren before. In September 2015, for instance, a 51-year-old North Dakota mom acted as a surrogate for her daughter and gave birth to her own granddaughter. And earlier this year, a 53-year-old Texas woman gave birth to her grandchild despite being seven years past menopause.
CORRECTION: An earlier version of this story indicated the grandmother wanted to use her daughter's frozen embryos. She would like to use her frozen eggs.
Also on HuffPost
Stars Who've Used Surrogates