TORONTO — Oil popped above US$50 a barrel in Thursday morning trading, lending support to the Canadian dollar and energy stocks.
Crude hasn't closed above that mark since last July, but prices have been strengthening recently.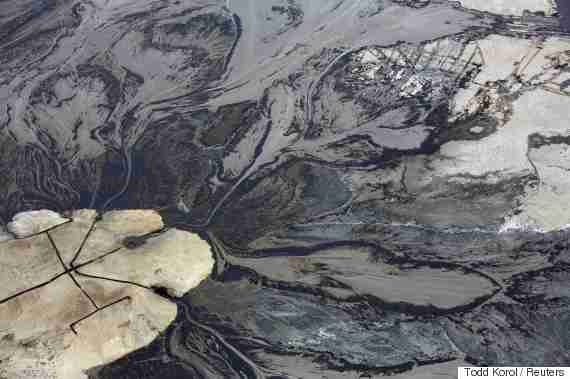 Oil goes into a tailings pond at the Suncor oilsands operations near Fort McMurray, Alta. in 2014. (Photo: Todd Korol/Reuters)
About an hour before North American markets opened, the July contract for West Texas Intermediate oil was at US$50.05 a barrel and at one point traded as high as US$50.21.
At 9:45 a.m. ET, oil was at US$49.90 per barrel, up 34 cents. The loonie was at 77.29 cents US, up half a cent from Wednesday's close.
The Toronto Stock Exchange's S&P/TSX composite index was at 14,100.30, up 46.56 points. Its energy subindex was one of the leading advancers along with mines and metals.
On Wednesday, the index closed above 14,000 for the first time since Aug. 19, 2015.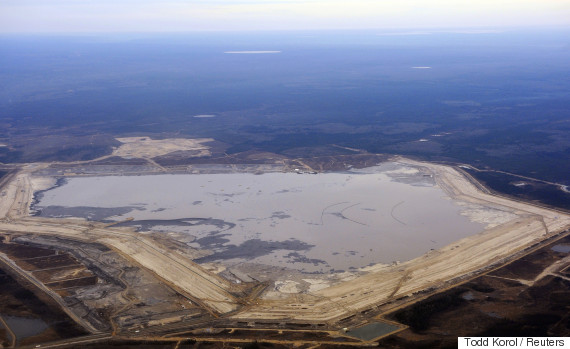 The Suncor oilsands tailings pond at their tar sands operation north of Fort McMurray, Alta. on Nov. 3, 2011. (Photo: Todd Korol/Reuters)
"Upbeat talk about the U.S. economy from the Fed implying a positive demand outlook and falling U.S. stockpiles continue to support oil's recovery,'' Colin Cieszynski, chief market strategist at CMC Markets Canada.
In addition to supply shortages caused by the fire-related temporary shutdown of Alberta oilsands operations, crude prices have responded to a drop in Nigeria's output this year.
"On the supply side, more disruptions in Nigeria may be offset by news that Suncor Energy expects all of its operations to be back up and running by the end of June,'' Cieszynski said.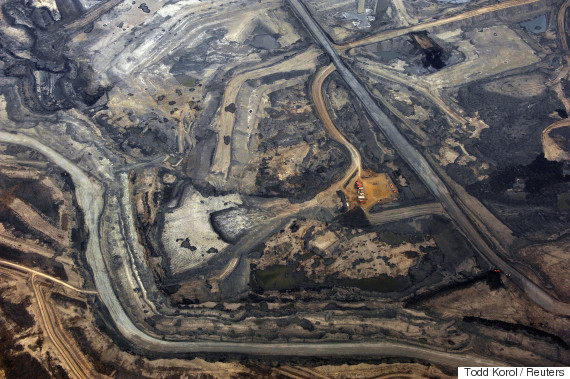 The Syncrude tar sands mine north of Fort McMurray, Alta. on Nov. 3, 2011. (Photo: Todd Korol/Reuters)
In New York, the Dow Jones industrials average was at 17,881.33, up 29.82 points, the broader S&P 500 composite index was up 2.9 points at 2,093.44 and the Nasdaq composite was up 6.78 points at 4,901.67.
Natural gas for July was down 2.2 cents at US$2.159 cents per mmBTU, June gold contracts were up $5.60 at US$1,229.40 and July copper contracts were at US$2.11, up nearly a cent.
Also on HuffPost