On Saturday, baby Zyla St. Onge, from Polk City, Florida, water skied 686 feet across Lake Silver in Winter Haven at six months and 27 days old, beating out the previous record holder by just two days! Florida native Parks Bonifay formerly held the title of youngest water skier.
A YouTube video posted by St. Onge's parents on Wednesday captures the adorable baby girl in action. Sporting a pink life jacket, the infant is helped by two adults onto her skis. She then holds on to a railing before she starts taking off like a pro.
On May 20, the infant travelled 62 feet, and the next day, she broke her record by travelling over 600 feet.
While St. Onge clearly has talent, not everyone is happy with the video. In fact, many people on social media criticized the parents for allowing their baby daughter to do something so dangerous.
Another Twitter user said: "This terrifies me! A life jacket keeps them floating, not upright!!"
"People don't realize that it was done properly," dad Keith told the Associated Press. "It was planned and she was ready for it."
Based on Keith and Lauren's Instagram pages, it's clear that this wasn't their daughter's first time in the water either. Many of the parents' photos show their daughter happily playing in a pool or floating on her back. The infant has been on multiple boat trips with her family.
And if that wasn't enough, baby St. Onge can be seen smiling as she water skis in her parents' YouTube video.
While St. Onge's parents claim she is the youngest water skier in the world, the Guinness World Records cannot confirm this, as they do no track any records involving people under the age of 16, AP reports.
St. Onge also isn't the only baby with talent. In 2014, an 18-month-old Colorado girl named Aspen Haight was deemed the world's youngest snowboarder.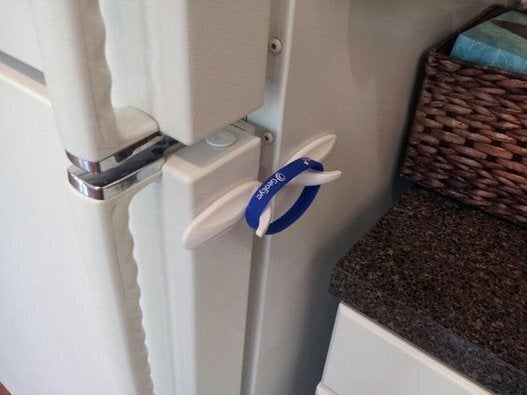 23 Life Hacks To Baby-Proof On The Cheap