Albertans are out of step with with the international scientific community due to their reluctance to link the Fort McMurray wildfires to climate change, Naomi Klein told a Calgary audience Sunday.
"It is still something of a controversial statement to say in Alberta. People think it is somehow not compassionate, not polite, to make the connection with climate change, and I just want to say though it is difficult we have to do it," Klein told the audience at Congress 2016, an annual academic conference held this year at the University of Calgary.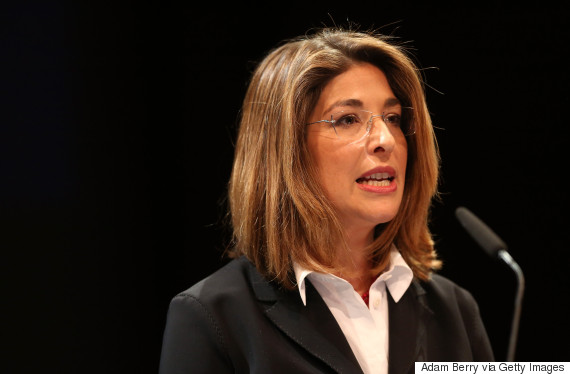 Environmental activist Naomi Klein says climate change is one of the causes behind the Fort McMurray wildfires. (Photo: Adam Berry/Getty Images)
The wildfires in northern Alberta destroyed thousands of buildings and forced more than 88,000 people to flee their homes.
Experts have said there could be multiple, complex causes behind the wildfires including the regular weather phenomenon known as El Niño.
"Climate change is unlikely to explain the specific timing of this event in April to May, instead natural variability associated with an extreme El Niño event likely enhanced the dry warm conditions that generated the extreme fire we've seen in central Canada," wrote climate scientist Paul Roundy in a blog about the wildfires.
But Klein told the audience, "This is, yes, El Niño, but it is El Niño supercharged with climate change. That's why temperature records are being broken all around the world.
"It's hot, way hotter than it should be, and it's also dry because there's less precipitation, and that's why boreal forests are burning at a rate unprecedented in 10,000 years."
Klein suggested the best solution to extreme weather events is to keep fossil fuels "in the ground." She jokingly acknowledged the irony of making the argument at a university where some of the overflow audience was seated in a room named after Husky Oil.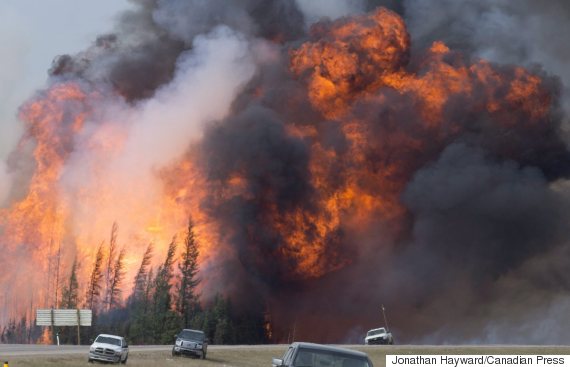 Thousands of people were forced to flee as a massive wildfire entered Fort McMurray in early May. (Photo: Jonathan Hayward/Canadian Press)
Klein softened her comments by talking about the resiliency of the evacuees and the generosity of those — including the University of Calgary — who have taken them in, but some still felt her remarks were ill-advised.
"To take our tragedy and turn it into part of your advocacy feels inappropriate," Donna Kennedy-Glans, a former Alberta MLA, told the Calgary Herald.
Calgary-based Friends of Science — an anti-climate change organization — was furious with Klein's comments, sending out a torrent of tweets accusing the University of Calgary of giving a "platform to industry-destroying ideology."
"To take our tragedy and turn it into part of your advcoacy feels inappropriate."
Another Congress 2016 speaker, Calgary Mayor Naheed Nenshi, told the audience it wasn't helpful to pin blame directly on the fossil fuel industry.
"Capitalism vs climate, I don't get that," Nenshi said on Saturday, referencing the title of Klein's talk.
"We're moving to a low-carbon future, but there's still a role for carbon," he added, according to the U of C's blog.
Also on HuffPost:
Photo gallery

Fort McMurray Wildfire (May 2016)

See Gallery