Canadians hoping to catch what may be The Tragically Hip's final tour were left empty-handed and angry when tickets quickly sold out on Monday morning.
Presale tickets for the band's "Man Machine Poem Tour," announced last week after lead singer Gord Downie revealed his brain cancer diagnosis, were snapped up faster than fan club members could access them.
And seeing the tickets appear at massive markups only added to the pain, CBC News reported.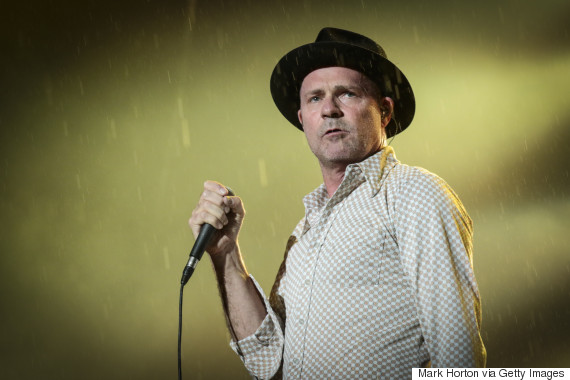 Gord Downie of The Tragically Hip performs on Day 9 of the RBC Royal Bank Bluesfest on July 17, 2015 in Ottawa, Canada. (Photo: Mark Horton/WireImage via Getty Images)
The presale for the band's shows went on sale at 10 a.m. local time.
But tickets for the Vancouver show were gone from Ticketmaster only an hour later — right around the time fans started seeing them on StubHub for anywhere from $310 to $3,653.
Ticketmaster prices had ranged anywhere from $116 to $166, according to CBC News.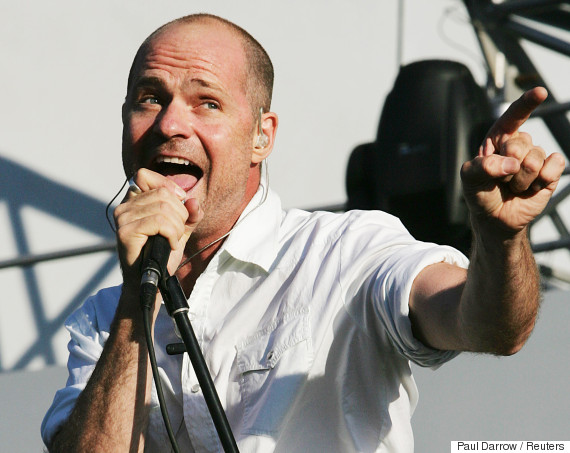 The Tragically Hip's lead singer Gord Downie performs during the band's opening act for the Rolling Stones in Moncton, N.B., on Sept. 3, 2005. (Photo: Paul Darrow/Reuters)
Global News reported that members of the Tragically Hip's fan club were given special presale access, allowing them to buy a maximum of four tickets on a single credit card.
But music journalist Alan Cross said "something really stinks" after presale tickets sold so quickly.
"Mad doesn't begin to describe the mood across the nation," he said.
Many fan club members wrote to him, saying it was impossible to buy tickets within minutes of them going on sale.
@alancross Calgary was sold out immediately at 10am and by 10:01 there were 44 listings on stubhub. Something is very wrong here indeed.

— Scarecrow Boat (@scarecrowboat22) May 30, 2016
@alancross There were tickets on stub hub before the presale even happened.

— Lauren (@lululindberg) May 30, 2016
Although not everyone had the same experience.
@alancross I was able to get 2 tickets for the Hamilton show. Used the pre sale code.

— Mrs. Murphy (@Christin0) May 30, 2016
StubHub later issued a note to Hip fans.
Regarding The Tragically Hip's tour. For more info https://t.co/FvYNOzMTJm pic.twitter.com/3XxEsV1AKK

— StubHub (@StubHub) May 30, 2016
But that didn't exactly quell the anger.
@StubHub What right do you have to SCALP a ton of tix, mark'em up sky high then try & make yourself look like some b.s. charity? YOU SUCK!😡

— Mad Mac (@xina08) May 30, 2016
@StubHub You are what is wrong with capitalism. No matter how you spin it you're a scavenger.

— Jason (@BBstripedtie) May 30, 2016
The Tragically Hip added four more tour dates in response to the outcry.
In addition to the dates they'd already announced, the Hip will also play:
Vancouver's Rogers Arena on July 26
Edmonton's Rexall Place on July 30
Calgary's Scotiabank Saddledome on Aug. 3
Toronto's Air Canada Centre on Aug. 14.
Tickets will go on sale at 10 a.m. local time on Tuesday, May 31.
Also on HuffPost:
Gord Downie's Toronto House Sold Nov. 2015)