One overzealous Adele fan got a firm reminder that we should all feel blessed to be in the singer's presence.
"Yeah, I want to tell that lady as well," said Adele, as she pointed to the fan in question. "Can you stop filming me with the video camera, because I'm really here in real life. You can enjoy it in real life rather than through your camera."
The Brit then asked the fan to take down the tripod and stated there were many fans who weren't lucky enough to get a ticket to the concert. "This isn't a DVD, this is a real show and I'd really like you to enjoy my show because there's lots of people outside that couldn't come in," she said.
Check out the full video below:
The crowd didn't seem to mind the finger-wagging and cheered on their heroine.
"Shit, wrong words," she said after flubbing the song. "Shit, shit, shit. I started singing the verse ... sorry."
We'll love you forever, Adele!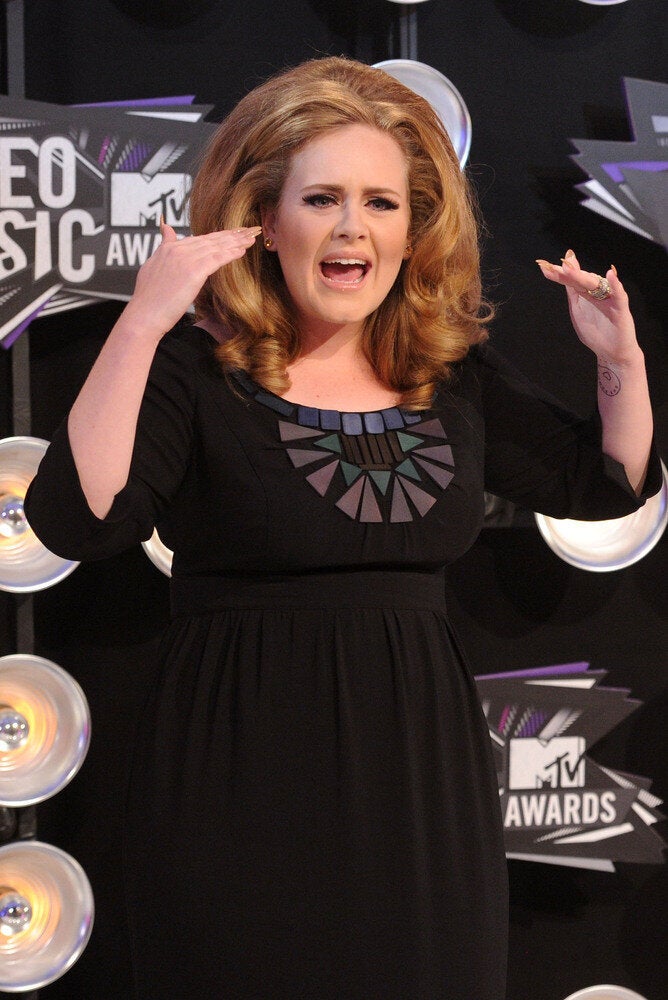 Adele's Most Goofy Yet Gorgeous Photos