If you've given up your dream of becoming a prima ballerina, it doesn't mean you can't get fit like one.
Barre exercises are all the rage these days, thanks to the popularity of movies like "Black Swan" and superstar principal dancers like the American Ballet Theatre's Misty Copeland.
Although it might not seem like barre classes offer a complete workout, this is absolutely not the case.
Barre workouts use tiny movements to help you get stronger and maintain muscle strength — qualities that ballerinas need for all those lifts and pirouettes.
And good news: us non-ballerinas can do those same exercises to whip us into shape.
Check out the video above to unleash your inner ballerina!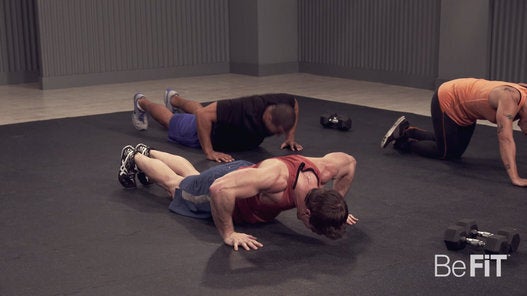 Best Workouts To Do At Home