Listen up millennials, Karl Lagerfeld wants to be part of your wedding, or at least the engagement process.
The famous fashion designer is launching a line of engagement rings in partnership with jeweller Frederick Goldman for fall 2016, reports Vogue.
The line will consist of three collections, all of which are meant to appeal to the millennial crowd, according to the glossy. However, rather than be "bling-y," Lagerfeld says he wanted the rings to exude elegance.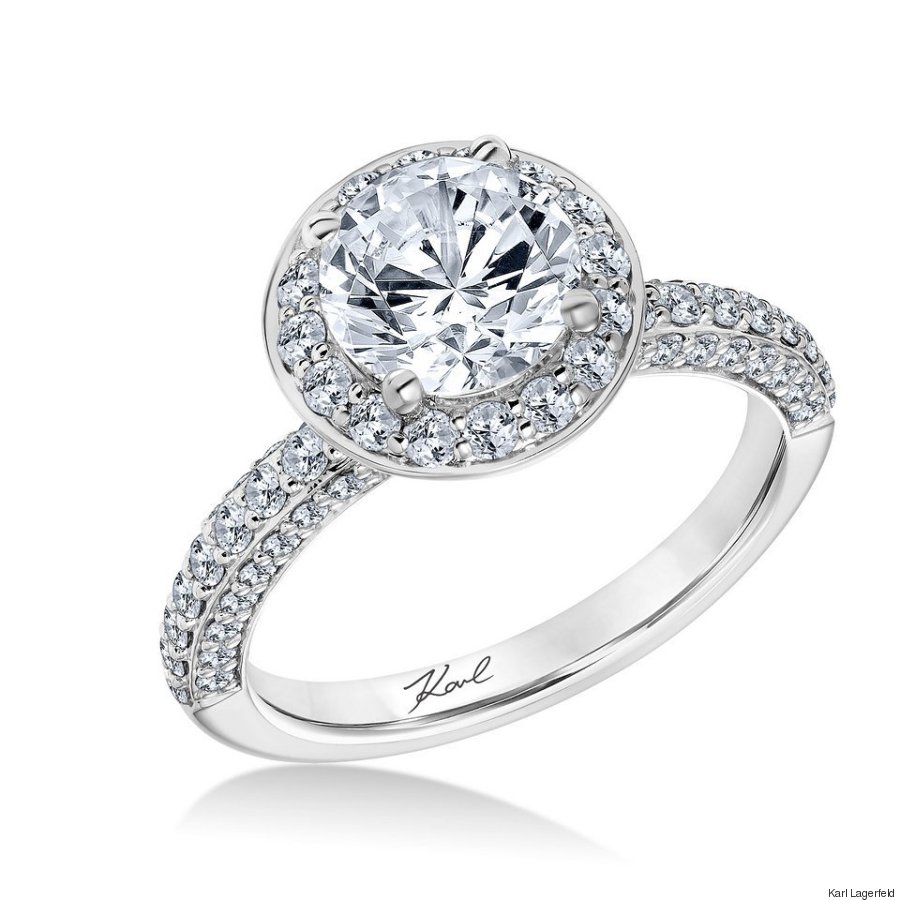 "The rings had to express something that concerns the heart and real feelings," the Chanel designer told Vogue. "It has to be a symbol and a sign of a real wish of engagement. It has to be elegant but not bling-bling."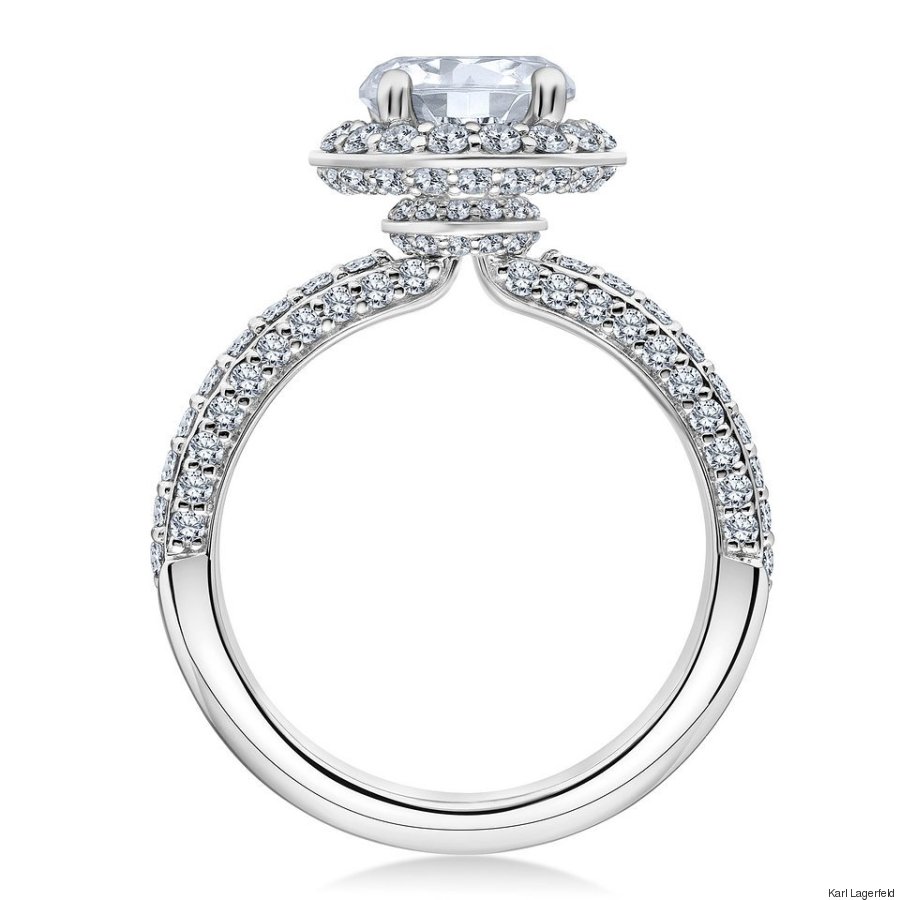 Despite dipping his fingers (and fingerless gloves) into several different collaborations in the past, including designing bottles for Diet Coke, the Kaiser told Vogue this particular project was "kind of a challenge" as he had "never done a ring for that occasion."
However, he managed to create gorgeous pieces that take similar elements from the accessories of his eponymous line, such as pointed studs, which are featured in the first collection. The second collection features modern, geometric shapes, while the third is inspired by Parisian architecture and its curves and arches.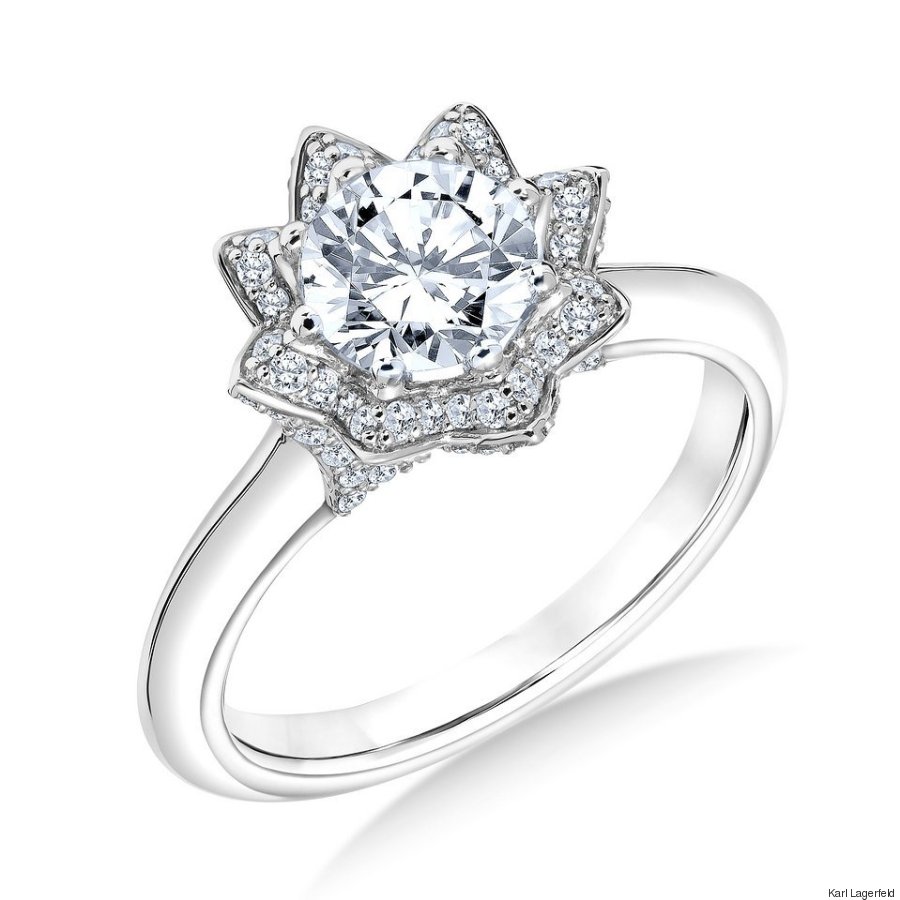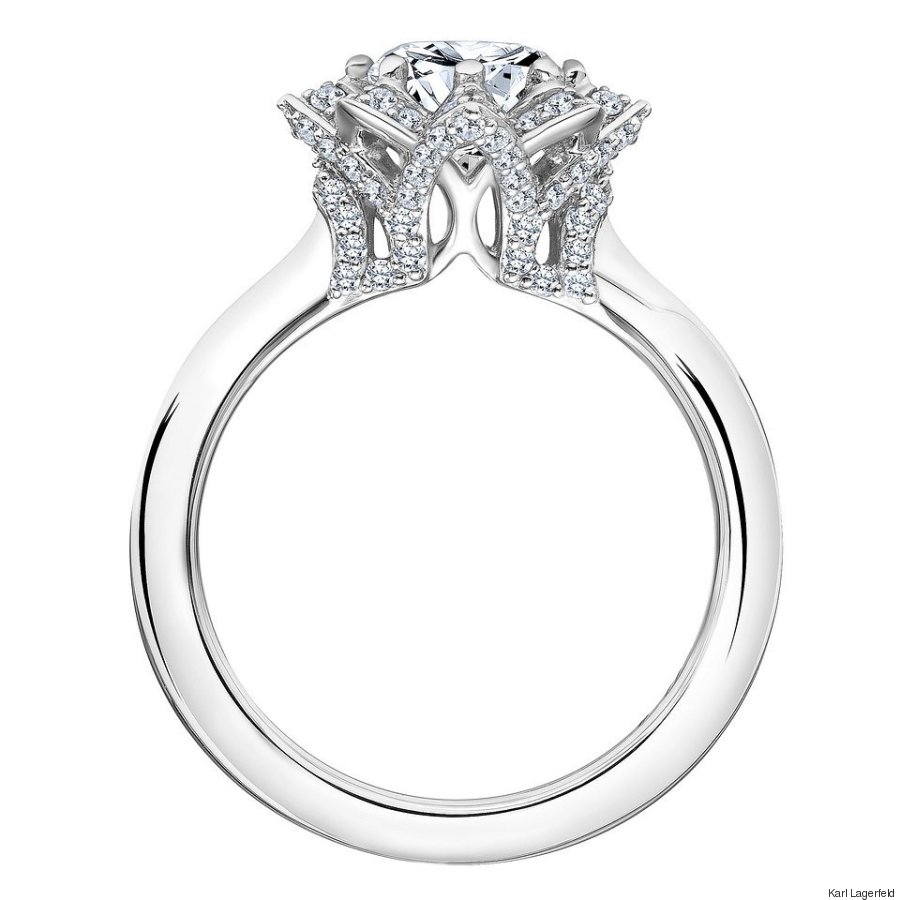 The styles are available in platinum and 18-karat white and yellow gold, with prices ranging from $1,000 to $10,000.
Also on HuffPost
Unconventional Engagement Rings