Kelly Ripa's daughter might look like her, but her eldest son is the spitting image of her husband, actor Mark Consuelos.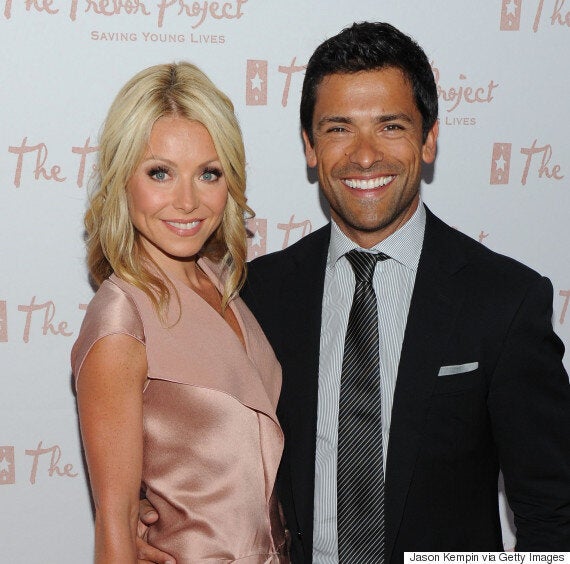 TV personality Kelly Ripa and husband Mark Consuelos in 2010.
During a casual stroll on Instagram (as one does), we came across a photo of Ripa and her 18-year-old son Michael. The cute snap, which was posted in April, appears to show the duo after they had just completed a 10-kilometre race.
But what really struck us was Michael's uncanny resemblance to his famous father.
Everything from the teen's face shape to his hair and even his smile are exactly like his dad. See for yourself below.
Here's a throwback of Ripa and hubby Consuelos from their wedding day in 1996. Prepare to do a double take.
Ripa and Consuelos met on the set of "All My Children" in 1995 and eloped a year later. The couple has three kids together: Michael, 18, Lola, 14, and Joaquin, 13.
Last year, Consuelos told E! News that his eldest is headed to college and will likely follow in his and Ripa's famous footsteps.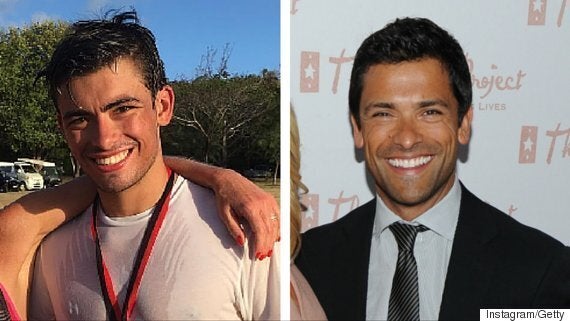 "[Michael] wants to go to film school and get into production or into directing," the 46-year-old said. "His mom thinks he's going to get into acting, that's probably what he'll end up doing, or writing or something like that...I think that he's really, really creative, super-talented, and he's been a great kid."
It's too soon to tell if the other Consuelos kids, Lola and Joaquin, will take interest in working in Hollywood like their parents. However, one thing is for sure: this family has good genes.
Here's a photo of all three kids at Christmas.
And here's a photo of the entire family decked out on the red carpet in October last year.
Over the years, Hollywood has made us do a ton of double takes thanks to the multitude of famous mini-mes, but Consuelos and his eldest son are definitely one of the top duos.
Flip through the slideshow below to see more celeb kids and their family lookalikes: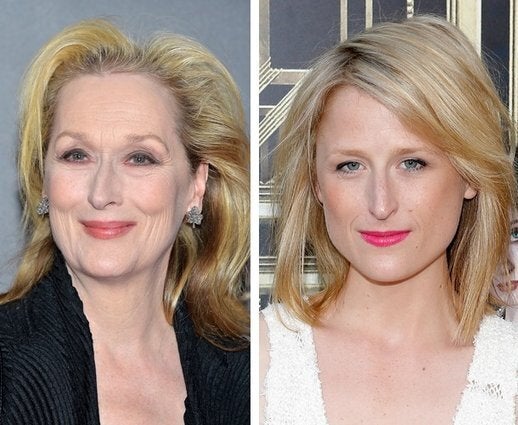 Celeb Kids And Their Family Lookalikes