TORONTO — A judge ruled Tuesday that a man accused of stabbing soldiers at a military recruitment centre is unfit to stand trial — just hours after the RCMP laid terrorism charges against him.
The lawyer representing Ayanle Hassan Ali sent a statement saying the ruling was handed down following a two-month psychiatric evaluation.
Maureen Addie said her client was found to be "unfit to stand trial due to the ongoing psychotic symptoms of a major mental illness."
Judge Riun Shandler of the Ontario Court of Justice has ordered Ali to undergo 60 days of treatment in a bid to improve his condition and leave him able to stand trial.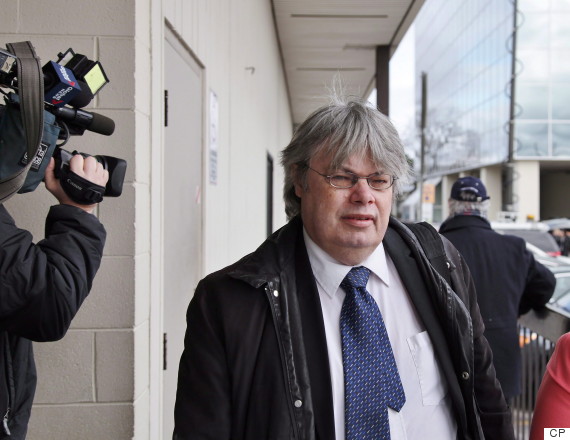 Ayanle Hassan Ali's lawyer, David Burke, could not be reached for comment. (Photo: CP)
If so, Ali faces a raft of charges, including the terrorism counts laid against him on Tuesday.
The RCMP has charged him with three counts of attempted murder, two counts of assault causing bodily harm, three counts of assault using a weapon and one count of carrying a weapon dangerous to the public, all for the benefit of a terrorist organization.
Similar charges were laid by Toronto police in March after the 27-year-old allegedly walked into a military recruitment centre and stabbed soldiers apparently at the behest of Allah.
Addie did not comment on the latest charges, and Public Safety Minister Ralph Goodale declined to say whether any particular terrorist organization is implicated in the case.
"I wouldn't comment on the process. That will all come out in the course of the prosecution of the case," Goodale said. "It's now in the hands of the justice officials and they will undoubtedly do a proper job."
"The accused stated that 'Allah told me to do this; Allah told me to come here and kill people.'''
The RCMP issued a release announcing the charges and declined to offer further comment. Nor would the RCMP later comment on the judge's ruling.
The attack at the recruitment centre in north Toronto took place on the afternoon of March 14 when Ali allegedly walked in brandishing a knife.
In the days after the incident, Toronto Police Chief Mark Saunders alleged that he promptly began attacking a uniformed master corporal.
As military personnel moved civilians to safety, investigators said the man tried and failed to slash a female soldier before other soldiers were able to subdue him and hold him for police. Another military member was injured as the suspect was apprehended.
Court documents identified the victims of the attack as Ryan Kong, Jesus Castillo and Tracy Ann Gerhardt. None of their injuries were serious.
"While at the scene, the accused stated that 'Allah told me to do this; Allah told me to come here and kill people,'" Saunders said.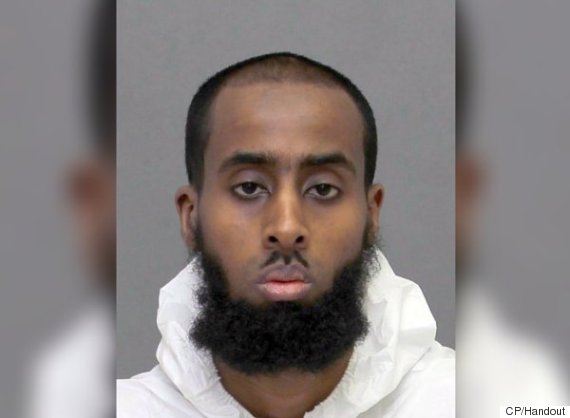 Ayanle Hassan Ali is accused of walking into a military recruitment centre and stabbing soldiers. (Photo: CP/Handout)
Addie said Ali was ordered to undergo a psychiatric assessment on March 30 at the request of the Crown. A month later, the hospital where he was staying successfully requested a 30-day extension of the assessment period.
Addie said Ali's fitness hearing was held on Monday, the day on which terrorism charges were officially laid.
Shandler did not provide details as he handed down his ruling on Tuesday of the specific mental illness Ali is suffering from, Addie added.
Little is known about Ali apart from the fact that he was born in Montreal and has lived in Toronto since roughly 2011.
Shortly after the alleged attack, Toronto police charged him with nine counts, including three of attempted murder, two of aggravated assault and possession of a dangerous weapon.
These charges are distinct from those laid by the RCMP in that the alleged offences are not believed to have been committed in the service of a terrorist group.