Congrats are in order for Rolling Stones guitarist Ronnie Wood! The famed musician welcomed twins with wife Sally Humphreys on Monday, making Wood a father again at age 68.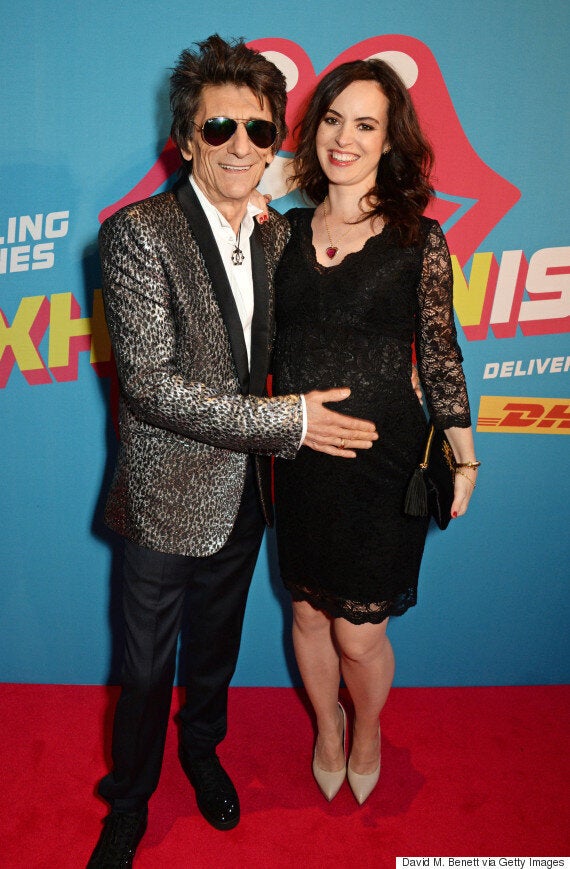 "Ronnie & Sally Wood are delighted to announce the birth of their twins Gracie Jane (6lb) & Alice Rose (5.7lb)," a statement read. "The girls arrived on 30th May at 10.30pm and all are doing brilliantly. The babies are perfect."
The day before the twins were born, Wood posted a cute photo with his dog to Instagram with the caption, "Waiting."
Wood had his first son Jesse, 39, with his first wife, model Krissy Wood. He then had two kids, Leah, 37, and Tyrone, 32, with his second wife, model Jo Wood. The guitarist also adopted Jo's son Jamie, 41, who she had from a previous marriage.
Surprisingly, Wood isn't the only celebrity dad to have kids in his sixties. Famous figures such as Paul McCartney, Steve Martin, Clint Eastwood and even Rolling Stones bandmate Mick Jagger all had new additions to their family after turning 60.