Elizabeth Smart spent a horrific nine months tied up and raped back in 2002, but now she's using her trauma to investigate similar crimes at her alma mater.
The Utah woman, who was abducted from her bedroom at age 14 and held in a home just kilometres from where she lived, has become an advocate for missing persons and child victims of violence. She has also been a contributor to ABC News.
And now, she's a special correspondent for "Crime Watch Daily," digging into official responses to sex assaults at her alma mater, Brigham Young University.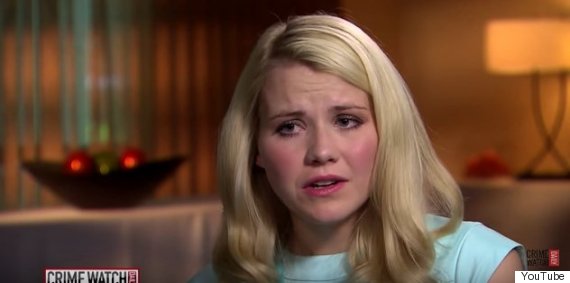 The Mormon school has been widely criticized for its honour code, by which all students must abide, according to the Associated Press. The policy bans "sexual misconduct" and "obscene or indecent conduct or expressions."
The school has a practice of opening honour code probes into students who report sexual assault, something that even Utah police say can silence victims. Brigham Young recently said it has launched a review of that practice.
"It really makes me feel terrible to think that these women are not coming forward, and getting the help that they not only need, but deserve, because they're too worried about the rules that are in place, worried that they'll get expelled," Smart says in the report.
She spoke to two Brigham Young students, Hailey Allen and Colleen Dietz, who were both raped and assaulted by men they knew. In Allen's case, the man was her first boyfriend.
Smart noted that talking to Allen brought up painful memories for her.
"It's still hard for me, because our stories do have similarities, and going back over her story reminds me of how I felt and what I went through, and that's hard."
You can see more on the story in the video above.
Also on HuffPost