Residents have already begun to return to Fort McMurray, but some are questioning if the city is actually safe for re-entry.
On Tuesday, councillors from the Regional Municipality of Wood Buffalo grilled Alberta health and environment experts over whether there had been adequate environmental testing in the community.
Officials have recommended children, pregnant women, seniors and anyone with poor health should not re-enter the city.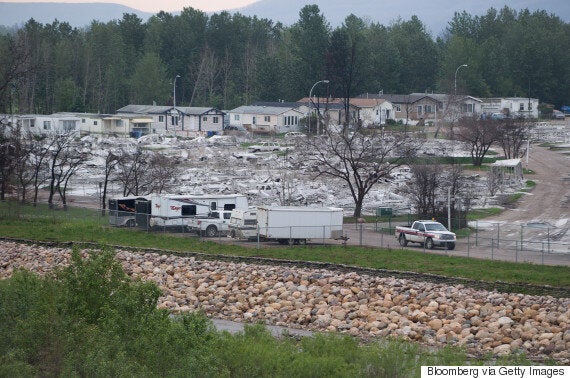 A security guard drives past a trailer park destroyed by wildfire in Fort McMurray. (Photo: Darryl Dyck/Bloomberg via Getty)
Residents urged to contact premier
"When you say you have to go back into a community and wear a mask and wear a suit and not stay, but also that it's safe, it doesn't add up," said Coun. Colleen Tatum, according to Fort McMurray Today. "I'm not sure how we can say Anzac is safe to re-enter, but it hasn't been tested for contaminants."
Coun. Allan Vinni said he and other members of council had hoped re-entry would be pushed back to June 15. He urged his constituents to contact the premier's office if they are concerned about their health.
"I am not going back this week, and I am concerned about those that do. Further, I am deeply concerned about the long-term health of those brave people who remained in the region over the past four weeks, and I assure you I have been voicing those concerns every day," wrote Vinni in a Facebook post.
"I am not going back this week, and I am concerned about those that do."
Citizens have begun a phased re-entry, with the exception of those living in the neighbourhoods of Abasand, Waterways and Beacon Hill — severely damaged by the wildfire. The majority of residents are expected to be back in the city by June 15.
Debris in restricted sections of the city is being treated with Posi-Shell, a spray-coating similar to stucco that prevents ash and other contaminants from going into the air.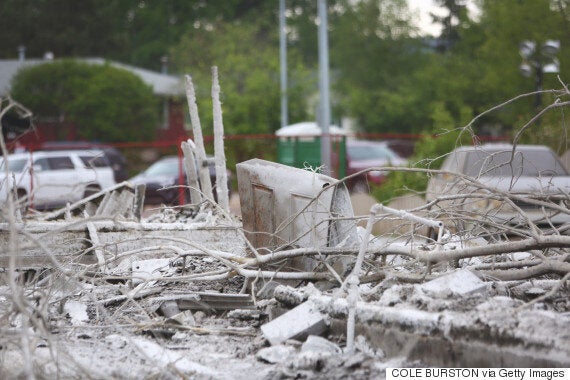 Burned debris sits behind a Fort McMurray home. (Photo: Cole Burston/AFP/Getty)
Officials say they are confident it's safe for residents to return.
"They agreed on the first of June date and it's really less about date and more about conditions, so the conditions are set now to allow that re-entry and we're going to go ahead with it," Shane Schreiber, managing director of the Alberta Emergency Management Agency, told Global News.
"We have been clear that the health and safety of residents always comes first, and that we would not proceed with re-entry if it was not safe to do so," said Alberta Premier Rachel Notley in a statement on Tuesday.
Both a boil-water advisory and an air-quality advisory are in effect for the area.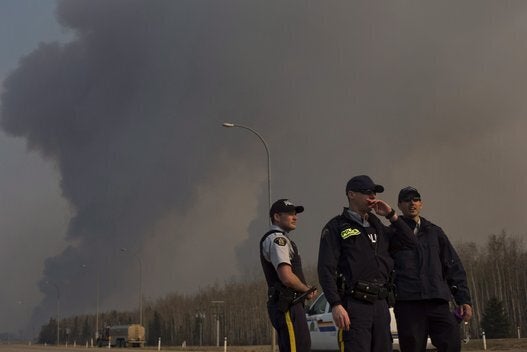 Fort McMurray Wildfire (May 2016)