More cast photos from the new Harry Potter play in London have been released, this time for Ron, Hermione and their daughter Rose Granger-Weasley.
The casting of a black actress — Noma Dumezweni — as Hermione surprised fans, drawing both praise and criticism when it was first announced last year.
Actor Paul Thorney portrays Ron, and Cherrelle Skeete plays Rose.
"Harry Potter and the Cursed Child" takes place 19 years after the last book. Potter is now an overworked employee of the Ministry of Magic, husband, and father of three school-aged children. Albus struggles with the weight of a family legacy he never wanted.
"As past and present fuse ominously, both father and son learn the uncomfortable truth: sometimes, darkness comes from unexpected places," reads the play synopsis.
The play is presented in two parts and intended to be seen in order either on the same day as a matinee and evening show, or on two consecutive nights.
The first preview performance takes place June 7. The script was written by J.K. Rowling, Jack Thorne and John Tiffany.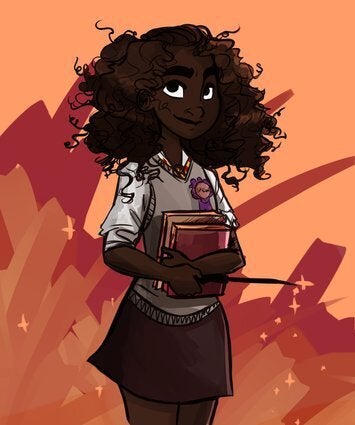 20 Racebending Pieces of Harry Potter Fan Art