Bold and fun nail art designs are a great way to brighten up any look. This scalloped striped design can be customized with any colour combination you wish, and is relatively easy to achieve.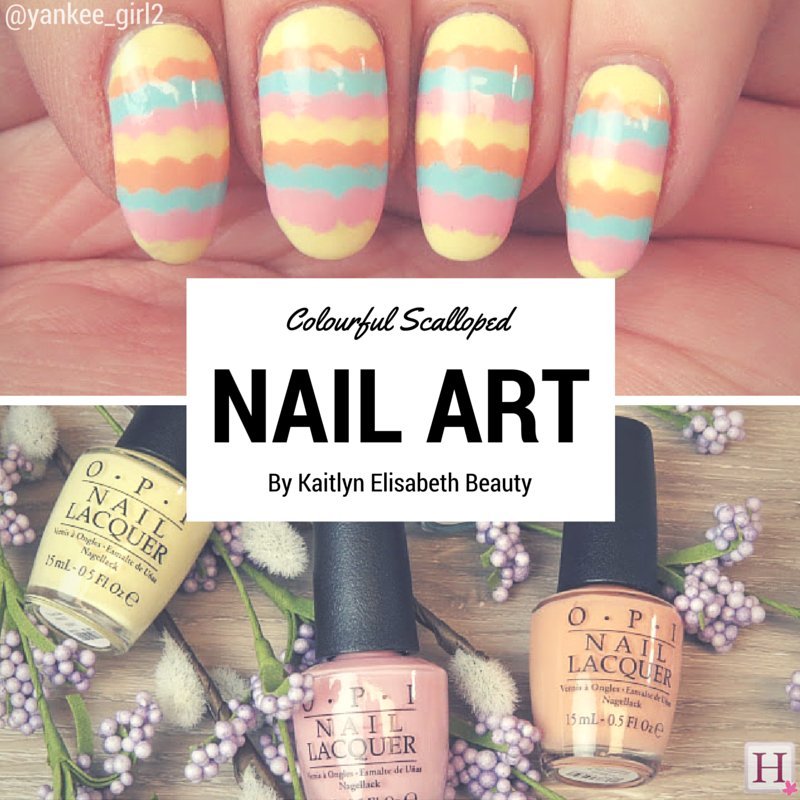 1. To begin, apply two coats of any base colour you choose (I used pastel yellow), and allow to dry.
2. Next, put a few drops of another colour on aluminium foil. With a medium-large dotting tool, create a line of dots near the base of your nail. Repeat with a third colour, but place the next line of dots above the first line (make sure that these lines overlap a bit). Repeat again with a fourth colour.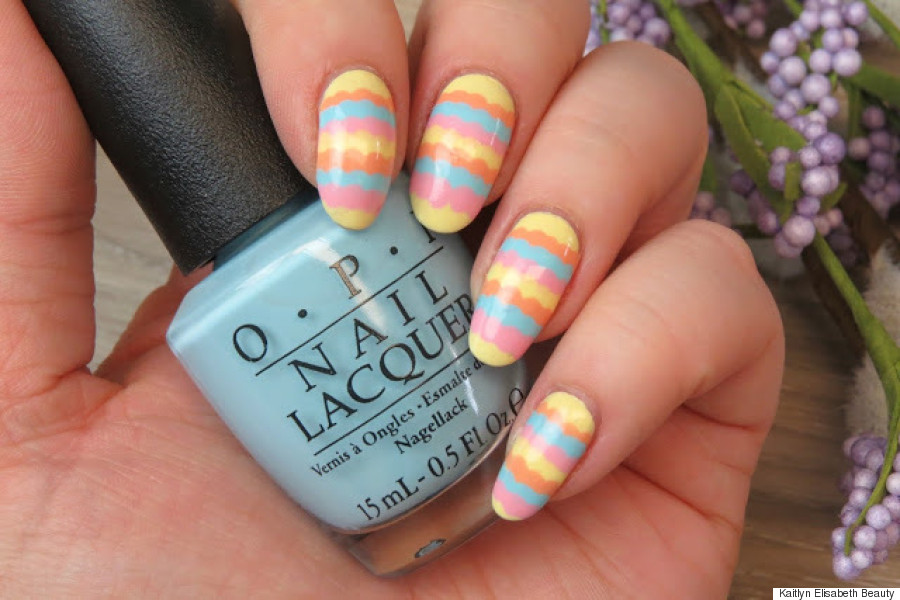 3. Once the first set of lines is complete, take the dotting tool and the base colour you used to create another line of dots over the third line you created. Repeat the whole process again, but no need to do another line of dots in the base colour shade (this will ensure that you have a scalloped edge near the tip of your nail).
Allow your design to dry for 5 to 10 minutes, and then apply a top coat.
Polishes used: OPI Towel Me About It, OPI What's the Double Scoop?, OPI Sailing & Nailing, OPI I'm Getting a Tan-gerine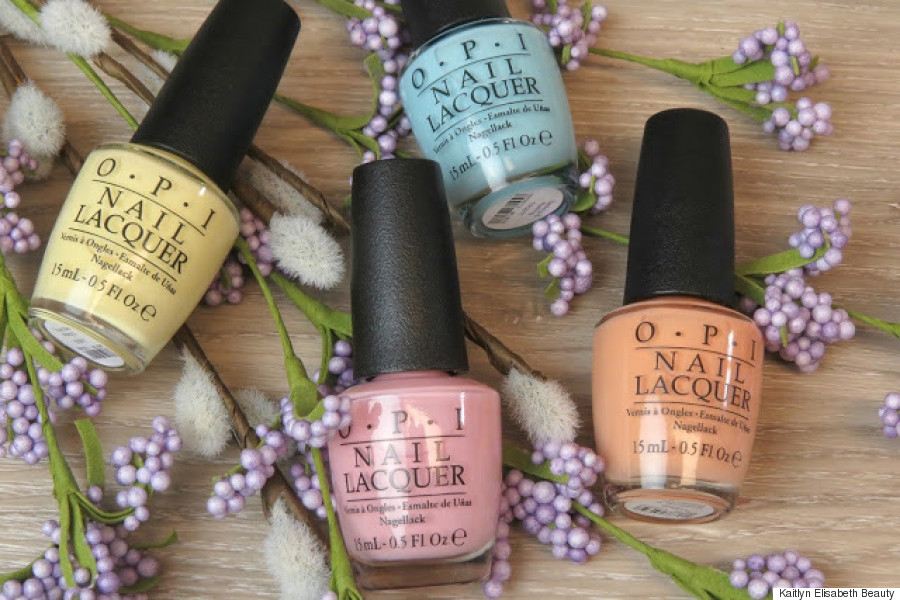 Kaitlyn Delano is a beauty blogger based in Toronto. You can find all of her Mani Monday designs and more on her blog, Kaitlyn Elisabeth Beauty. Check out her new YouTube channel as well.
Follow Huffington Post Canada Style on Pinterest, Facebook and Twitter!
Also on HuffPost