Koto Nakamura and her husband Sina Niakansafy, from Tasmania, Australia, were told they were having a girl. The couple chose the name Hinata for their daughter and had been showered with pink gifts in anticipation of her arrival. However, it turns out Nakamura's ultrasound tech was wrong in predicting the sex of her baby.
When the mom gave birth to a baby boy, she was beyond surprised, and her birth photographer, Jessica Jackson, captured the priceless moment on camera.
At first Nakamura didn't believe the news. "I thought everyone was joking," she told Today.com. "I lost words and I couldn't believe it until I saw his bottom."
Speaking about her experience in the delivery room, photographer Jackson told Today.com: "This was one of the most amazing moments — a roller coaster of emotions in just a few short minutes. Pure shock, disbelief, excitement, happiness and relief. This is the reason why birth photography is so important."
"The many faces of motherhood," one user joked.
Another said: "Yes!!!! I was told at 32 weeks I was having a girl and out popped a BOY!! Beautiful surprise! I was always warned they get the 'girl' wrong sometimes."
Q13Fox reports that predicting the wrong sex of a baby can happen as frequently as one out of 10 times. This is because there are a number of factors at play.
"It depends on how the baby is situated in the uterus," sonographer Catherine E. Rienzo, of the Society of Diagnostic Medical Sonography in Texas, said. "Sometimes it's not that easy. Size of the uterus, abdominal scars, position of the baby and other factors that can play into it. If it's a male and the testicles haven't descended, it can look like a female. It's not 100 per cent."
Dr. Yvonne Bohn, a Los Angeles-based obstetrician/gynecologist, agreed. "The biggest reason for error is that it's simply too early for the technician or doctor to see the gender clearly," Bohn wrote on The Bump. "Very early on, it's possible for a tailbone to get mistaken for a penis or a bum to resemble a vulva."
Generally, couples wait 20 weeks to find out if they're having a boy or girl. According to Bohn, an ultrasound tech should be able to tell the baby's sex with "about 95 per cent accuracy" at that time.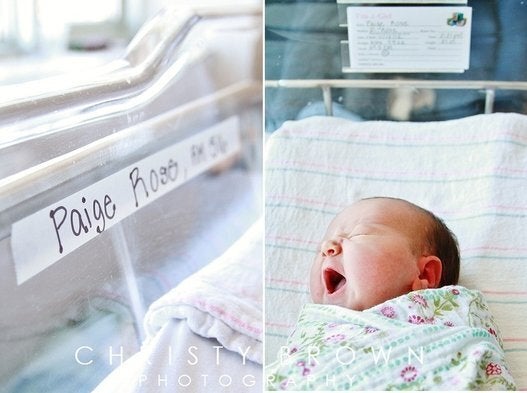 Newborn Photos To Get In The Hospital