OTTAWA — Prime Minister Justin Trudeau is paying tribute to Tragically Hip frontman Gord Downie — and leaving the door open to looking at the issue of fairness in ticket sales. Trudeau was asked whether he plans to attend one of the Hip's upcoming shows, which were announced along with news that Downie has been diagnosed with terminal brain cancer.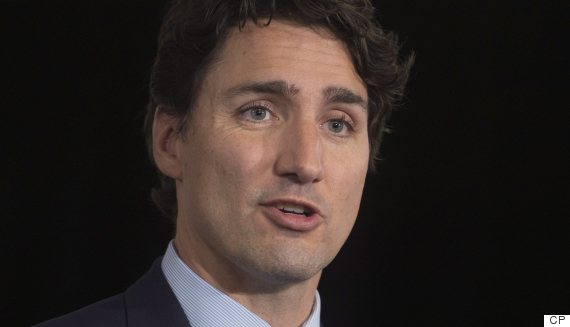 Prime Minister Justin Trudeau responds to a reporters question following an announcement at the Children's Hospital of Eastern Ontario on June 2, 2016 in Ottawa. (Photo: Adrian Wyld/The Canadian Press)
Trudeau says he's been lucky enough to see the band perform at many concerts, and has met Downie several times. He says Downie is a cultural force to be reckoned with and an iconic Canadian figure, "but mostly, he's just a great guy." Trudeau was also asked whether the federal government could take steps to address fairness in concert ticket sales, given the controversy over how many Hip tickets have been snapped up for overpriced resale.
"Gord Downie is someone I have an extraordinary amount of respect for."
He says the music and ticket industries ought to be able to police themselves, but that the government would be willing to followup on the issue. "I am lucky enough to have seen many Tragically Hip concerts throughout my life, and Gord Downie is someone I have an extraordinary amount of respect for," Trudeau told a news conference. "He's someone I've met a number of times in various contexts over the years, and his status as an extraordinary Canadian creative force and icon is not to be understated. "Mostly, he's just a great guy, and I know I speak for all Canadians when I say, 'We're with you, Gord.'" Trudeau's answer to the ticket-sales question was hastily delivered after someone in the audience appeared to pass out during the news conference.
Also on HuffPost