Take a breath, Canada.
The worst is over when it comes to oil prices, according to the people who helped to drag them down in the first place.
Saudi Oil Minister Khalid Al-Falih told Bloomberg TV on Thursday that "the worst is clearly behind us," and that he is satisfied with how oil prices have trended over the past few months.
LATEST: "The worst is clearly behind us," Saudi Arabia's oil minister says at #OPEC meeting https://t.co/rqRz9TIsOd https://t.co/zfPlNOpC14

— Bloomberg TV (@BloombergTV) June 2, 2016
His comments came as OPEC countries met in Vienna for a summit. Members again failed to agree on a production cap and, hopefully, stem a drop in oil prices that has persisted for two years.
Al-Falih said Saudi Arabia won't "shock the market in any way" by increasing oil production, and now members are optimistic that oil prices could rise again later this year, according to The Telegraph.
Iraqi Deputy Oil Minister Fayadh al-Nema projects that prices could rise to anywhere between $55 and $65 per barrel in the second half of 2016. United Arab Emirates Oil Minister Suhail bin Mohammed al-Mazroui also sees them going up.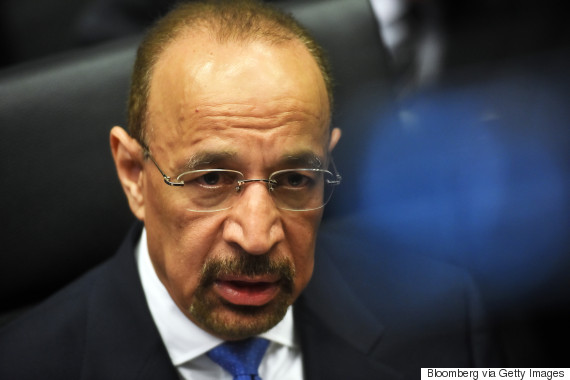 Khalid Al-Falih, Saudi Arabia's minister of energy and industry, looks on ahead of the 169th Organization of Petroleum Exporting Countries (OPEC) meeting in Vienna, Austria, on June 2. (Photo: Akos Stiller/Bloomberg via Getty Images)
Oil prices have risen to about $50 per barrel after dropping below $30 earlier this year.
Recent increases have been driven largely by Canadian oil production coming offline due to the Fort McMurray, Alta. wildfire, as well as disruption in Nigeria, according to Reuters.
West Texas Intermediate (WTI) crude rose 0.3 per cent on Thursday as stockpiles of the product in the U.S. helped to offset negative effects from the unsuccessful OPEC meeting.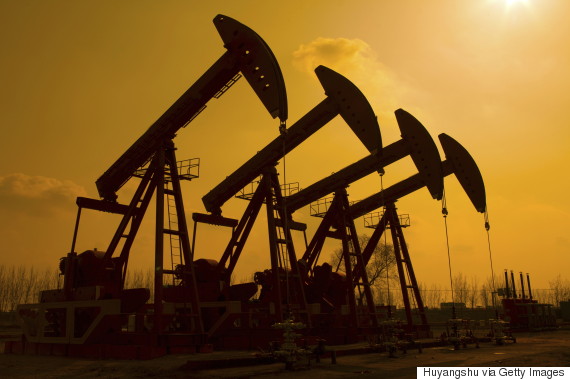 Recovering oil prices are expected to boost the value of the Canadian dollar later this year.
But the loonie could also be dragged down by slow economic growth and a possible hike in the U.S. interest rate in the short term, Reuters reported.
"The Canadian dollar ... is likely to soften over the medium term as the Federal Reserve does actually resume that rate hike cycle," Wells Fargo head of currency strategy Nick Bennenbroek told the news agency.
Also on HuffPost: