ST. JOHN'S, N.L. — Just six months after a landslide victory in Newfoundland and Labrador, Premier Dwight Ball's credibility has been hammered over his role in a $1.4 million severance package paid out to the former head of the province's largest Crown corporation, say political observers.
The Liberal premier's rough ride in the legislature continued Thursday, as the opposition grilled him over when he knew that the removal of former Nalcor CEO Ed Martin would lead to the costly payout.
"Why didn't you pick up the phone and ask questions about the contract obligations? Why didn't you talk to the chair of the board to find out what was happening?'' asked Tory Leader Paul Davis.
Newfoundland and Labrador Premier Dwight Ball listens to the Speech from the Throne in the House of Assembly in St. John's on March 8, 2016. (Photo: Paul Daly/The Canadian Press)
"Were you not being honest with the people of the province or were you being incompetent?''
When Ball announced Martin's departure on April 20, he called the departure a resignation and has since repeatedly claimed that he didn't learn of details of Martin's severance package until weeks later.
But subsequent contradictions from Martin have undermined that narrative, says Kelly Blidook, a political science professor at Memorial University in St. John's.
"It all cuts to whether you can trust this guy,'' he said during an interview.
Closing libraries, gas tax hike
"It (the severance) is a small amount of money, but it's at a time when they're cutting a million dollars that will close half the libraries in the province.''
NDP and Tory calls for Ball's resignation come on the heels of a wildly unpopular budget that the opposition parties say flagrantly violated election promises not to raise sales taxes or cut public sector jobs.
The uproar over the severance deal also came during a week when an 18 cent per litre gas tax hike had drivers fuming at service stations.
Shachi Kurl, executive director of the Angus Reid Institute, said its May poll in the province showed one of the sharpest drops in approval ratings of a premier she's ever seen.
Story continues after slideshow: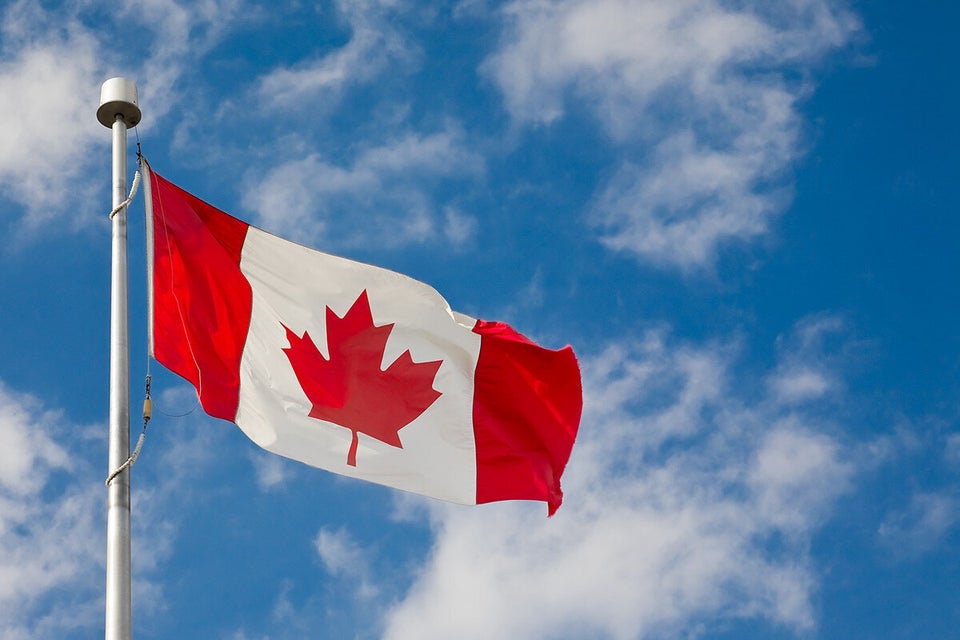 Least, Most Popular Premiers (May 2016)
In February, Ball's debut approval rating was 60 per cent, the second-highest of any premier in the country. Results from her firm's latest online poll, with 263 respondents in Newfoundland and Labrador, suggested Ball's job approval rating had plummeted to 17 per cent.
"It's unprecedented. We see premiers take tumbles the longer they're on the job ... What's unusual in this case is to see the premier of Newfoundland and Labrador go from almost first to worst in a very, very short period of time,'' she said in an interview.
She says the best the Liberals can take from the descent is that Ball —who swept away 12 years of Tory rule with his landslide last November — has a number of years to reverse his lack of popularity.
Ball defended himself in question period by reminding voters the previous board of Nalcor was appointed by Tories, and the cost overruns and delays with the $7.7-billion Muskrat Falls hydroelectricity project are a legacy he's inherited after the Liberals spent 12 years in the political wilderness.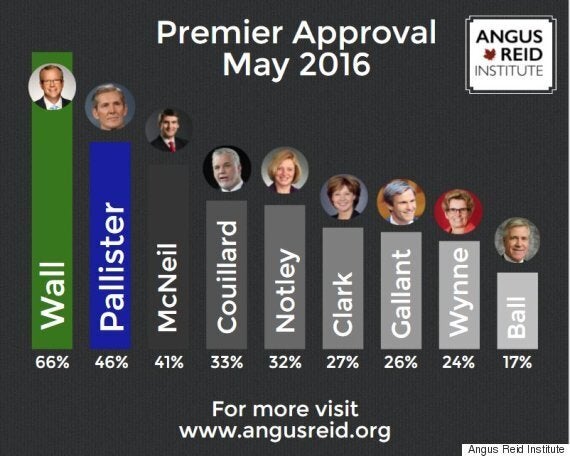 (Photo: Angus Reid Institute)
Patting the severance deal with his hand, Ball told the legislature he didn't realize until after announcing Martin's resignation that the severance package had been triggered by a board of directors who then resigned.
"This settlement agreement was never approved, never discussed. The first I saw of this agreement was on May 5,'' said the premier.
But Blidook says the political damage is done and he wouldn't be surprised if Ball, who told the legislature he has no intention of resigning, starts to face quiet party pressure to exit later this year.
The political scientist argues that Ball's election promises not to raise the HST or slice public jobs were unnecessary and are returning to haunt him.
"They made a big point of these ... It's easy to go back now and say 'Very clear promise, very clear broken.' ... They didn't need to do this and it points to problems with Ball's leadership,'' he said.
"What's unusual in this case is to see the premier of Newfoundland and Labrador go from almost first to worst in a very, very short period of time."
However, Alex Marland, the author of Brand Command: Canadian Politics and Democracy in the Age of Message Control, says the latest plunge in popularity follows four years of turmoil and is related to deeper problems in the province's political culture.
"What happens is pledges are made during election campaigns that do not involve the tough medicine that inevitably follows,'' said the St. John's-based political scientist.
"I do think that the Ball government has made a mess of things, as the Tories did before them, but in my opinion what is missing from public discourse is Newfoundlanders themselves taking some responsibility for government spending beyond its means. The expression 'voters get the governments that they deserve' keeps running through my mind.''
By Michael Tutton in Halifax