Rory and Dean fans might be disappointed with Netflix's "Gilmore Girls" reboot "Gilmore Girls: A Year In The Life," if actor Jared Padalecki is to be trusted.
Just last month the 33-year-old actor opened up about reprising his role during a fan convention for his current series "Supernatural."
Judging by his description, it sounds as if we're not going to see a lot of Rory's ex-boyfriend.
"I was doing 'Supernatural,' so she basically said, 'Listen, we're going to write you a really cool scene, and if you get a day off, let us know and we will just put your scene on the schedule for that day,'" Padalecki recalled of his conversation with "Gilmore Girls" series creator Amy Sherman-Palladino. "She was like, 'Listen, it's a set that we already run and own, it's an actress that already is working every day, so let us know,'" he continued.
Padalecki then went on to reveal the set details, saying that his scene was filmed at Doose's Market where his character Dean shared a kiss with lead actress Alexis Bledel's character Rory for the very first time.
While it's still unknown who the female character is in Padalecki's scene, fans can only hope it's Rory. Regardless of who it is, Padalecki wants fans to know the short and sweet scene was "really nice" and gave him closure.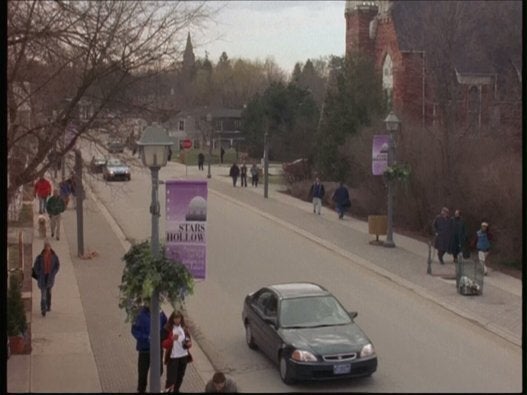 The 18 Most Important 'Gilmore Girls' Episodes