The Canadian dollar is at the highest it's been in a week after a U.S. jobs report showed the country's worst results since 2010.
The loonie was trading at $0.77 against the U.S. dollar on Friday, after a report indicated 38,000 jobs were created in the U.S. in May, fewer than it had in almost six years, Reuters reported.
Hiring also didn't meet its projections in March or April, creating a three-month average of 116,000 jobs — down from an average of 230,000 over the 12 months, reported The Associated Press.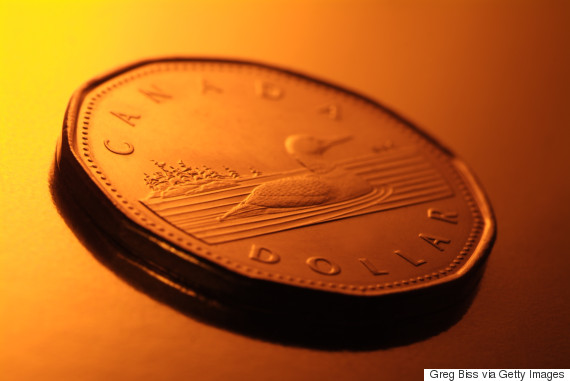 But Canada didn't exactly have positive economic news, either.
Statistics Canada reports that the Great White North's trade deficit was at $2.94 billion in April — less than it was in March, but it still fell short of a $2.5 billion forecast, as reported by Bloomberg.
This means that export volumes, which rose 0.5 per cent, grew slower than imports, which increased by 0.8 per cent. And economists say this could drag down Canada's economic growth.
"The information we have at hand right now is a clear, sharp downside risk to the economy," Scotiabank vice-president of economics Derek Holt told the news agency.
Slow growth ahead
The Canadian economy is set to see slower growth in the coming months after it shot out the gate with growth of 2.4 per cent in the first quarter of 2016.
Almost all that growth happened in January, before the economy contracted by 0.2 per cent in March — double the rate that economists had projected.
Exports had been the strongest economic driver in the first quarter, thanks to a low loonie. Oil and gas and retail were the most sluggish sectors.
CIBC economist Avery Shenfeld said the accelerating declines are a "signpost of a slowdown ahead."
Also on HuffPost
Canadian Dollar Through History