Yesterday marked the 63rd anniversary of Queen Elizabeth II's coronation (she's the longest ruling monarch in U.K. history), and even though she's been Queen for a long time, we have a feeling she isn't tired of all the perks that come with the job.
The Queen, who celebrates her "official summer birthday" on June 11, enjoys plenty of privileges including a staff of 1,200 people.
Some of these people include:
A wardrobe department, which consists of 12 staffers who record her outfits and hats in a spreadsheet.
A certified horologist who makes sure Her Majesty is always on time.
A swan marker. (Did you know the Queen owns all the swans in the River Thames?)
A royal astronomer, just in case the Queen has questions about the cosmos.
Watch the fascinating video above to learn more about all the amazing perks the Vanity Fair cover girl enjoys.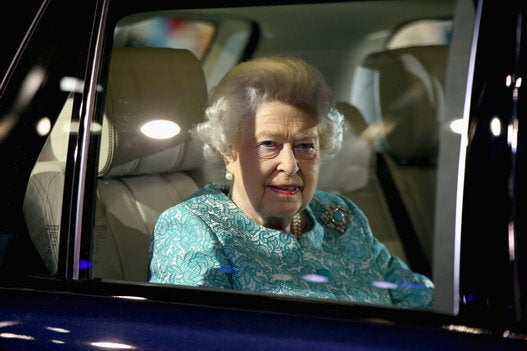 The Queen Celebrated 90 In Style