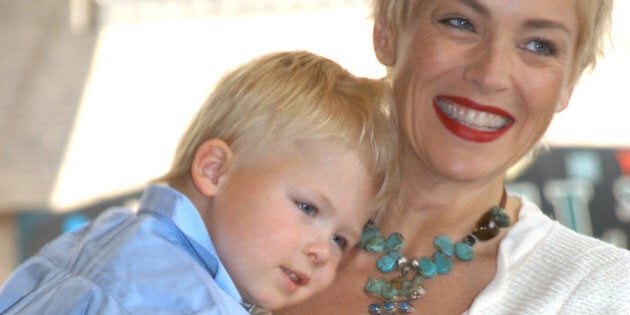 Not everyone realizes that Sharon Stone, who is known for her roles in "Total Recall" and "Basic Instinct," is also a mom to three boys: Roan, Quinn and Laird. And her oldest just turned 16 this week!
Roan was just a week old when Stone, 58, and her ex-husband Phil Bronstein adopted him.
Unfortunately, Stone lost custody of her oldest in 2008 during the couple's divorce as the judge felt Bronstein could provide a more "stable" environment for their son.
This all happened when Stone was recovering from a stroke and brain hemorrhage.
Reflecting on that time in her life, Stone told ET: "I also had a child I was raising from far away that I lost custody of in the beginning, when I really wasn't and probably shouldn't have been in court. But that's what I had to do. So the fact that I was trying to parent long distance was something that really kept me together. It was hard, but ultimately it was really those lessons that are always really good and it helped me."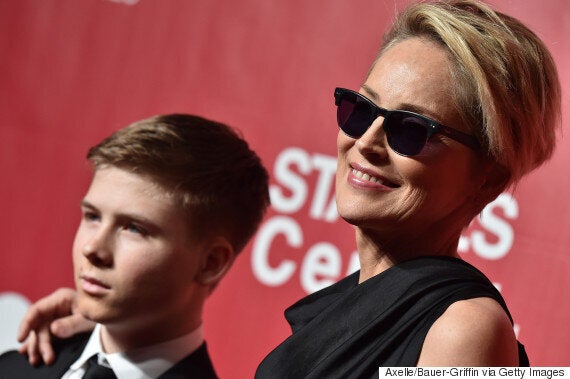 Stone adopted her two youngest sons, who are now 11 and nine, on her own.
On motherhood, Stone told Closer magazine: "I find that it creates such an incredible meaning and such a compelling sense of intimacy and understanding that it's hard to relate to people that don't have children."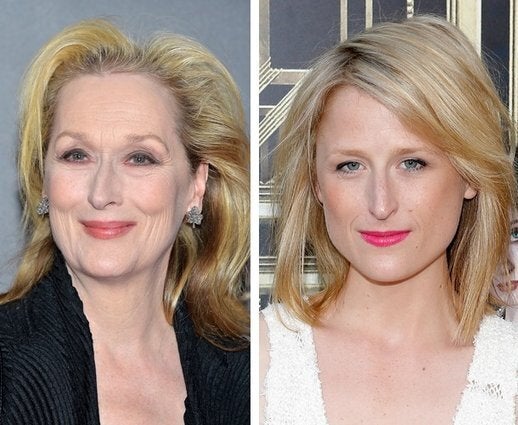 Celeb Kids And Their Family Lookalikes