Not all heroes wear capes.
But anyone who wears a hot dog costume to a princess-themed dance class is most certainly a hero.
That's precisely what 5-year-old Ainsley of North Carolina did. Rather than follow the crowd during princess week, she wore her favourite costume to her Holly Springs School of Dance class, according to Today.
Atlhough photos of Ainsley in her majestic outfit were originally posted in May, they began making the rounds again this weekend.
A BuzzFeed story hailed the girl as the "hero of our modern time," while Comedy Central put her in several Disney scenes.
"She loves princesses, but she wanted to be original and wear a hot dog costume instead," her teacher Sarah Nativi told the website. "She wore a princess costume underneath it and said she was a princess on the inside!"
The hashtag #HotDogPrincess also took off on Twitter, with many expressing their admiration for Ainsley.
Ainsley's father Brandon Turner said last week that wearing the hot dog costume to class was her idea.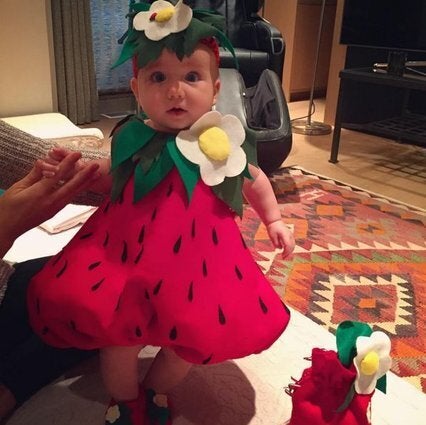 Cutest Celeb Kids' Costumes 2015