On Friday, boxing legend Muhammad Ali passed away at the age of 74, after years of suffering from Parkinson's disease.
The celebrated athlete is survived by his nine kids, who he had from various relationships: Maryum, twins Jamillah and Rasheda, Muhammad Ali Jr., Hana, Laila, Asaad, Miya and Khaliah.
Here are the kids celebrating their father's 74th birthday back in January, minus Muhammad Ali Jr.
In 2014, one of Ali's daughters, Hana, opened up about what it was like having the legendary boxer for a father. "We'd come home from school and he'd be running around chasing us, wearing Halloween masks, even when it wasn't Halloween," Hana said.
"He was always performing and doing magic tricks. He always ate dinner with us; his favourite was cheeseburgers and ice-cream. Sometimes he would finish my vegetables for me. My father would save all our scribbles and drawings and tell us: 'These are valuable. I'm going to show them to you one day when you're big girls.'"
Since Ali passed away, Hana and her siblings have shared beautiful throwback photos that show a softer side to their famous father. Here, we take a look at those sweet snaps.
See more throwback photos of Muhammad Ali in the slideshow below: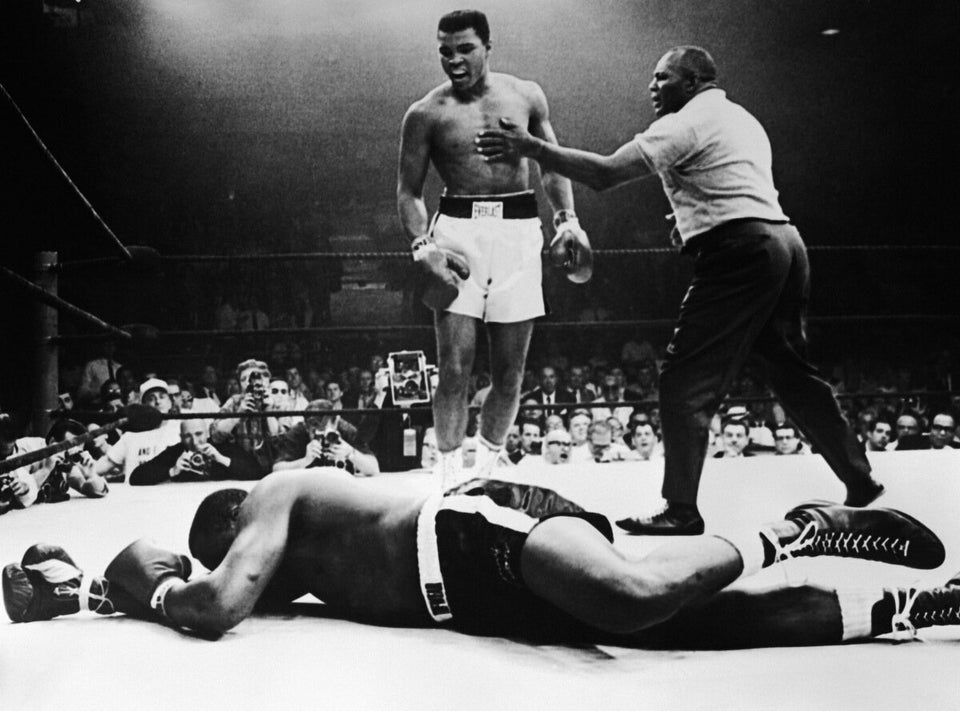 Muhammad Ali Through The Years