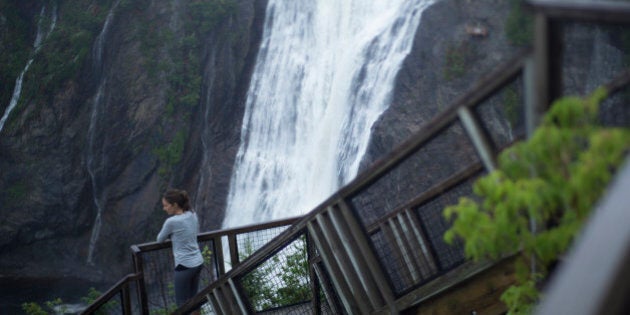 When you need to escape from your concrete stomping grounds, the best thing you can do is take a hike through a stunning nature trail. Nothing is better than chasing waterfalls, traversing bridges or taking sunset strolls alongside wild animals. Just a few hours away from cities like Boston and New York, Québec City, with its European charm, is the perfect getaway for those in need of nature. In partnership with Québec City Tourism, we name four nature trails you need to visit in your lifetime. From canyon treks in Canyon Sainte-Anne to mountain biking through Vallée Bras-du-Nord, each trail is an astonishing experience.
A 30-minute drive east of Québec's capital will bring you to Canyon Sainte-Anne, which is home to some of the most stunning canyons and forests in the province. Search for the rainbow's end at Sainte-Anne Falls, which is even taller than Niagara Falls and consider a canyoning expedition if you're an adventure seeker. Imagine uncovering every recess of the canyon by hiking, swimming or climbing. Walk amongst the trees on one of three suspension bridges. One bridge hangs 60 metres above the canyon's gorge, so this trek is definitely not for the faint of heart.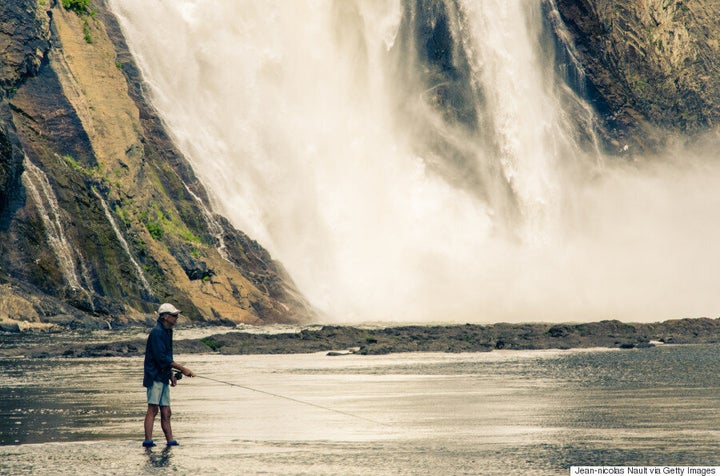 Parc de la Chute-Montmorency or Montmorency Falls Park is popular with tourists and locals alike. You can choose to enjoy your view of the natural wonder on foot, on a picnic blanket or from a smooth ride on a cable car facing the St. Lawrence River. Adrenaline lovers can zip line 300 metres above the falls, feeling the mist blow onto your skin. Whether you're flying through the air or taking a leisurely stroll, seeing Montmorency Falls in person is an experience unlike any other.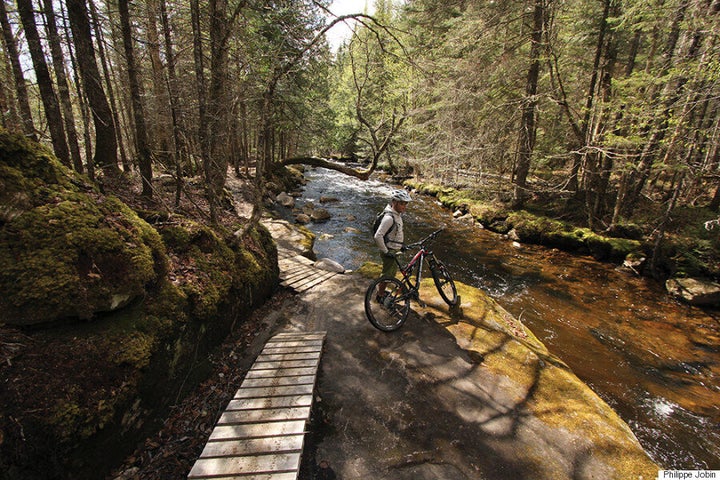 Vallée Bras-du-Nord is an outdoor lover's paradise. Open all year, the valley offers a selection of low- and high-intensity activities. Trek over 80 kilometres of trails and camp out in a yurt, a unique rounded structure native to Mongolia, for a memorable summer vacation. But for the most epic adventure bring a mountain bike and pedal through the valley. Ride along streams and through various obstacles -- from flat land and steep hills to rocks and wooden bridges. You'll forget that you're only minutes from the city as you feel the wind whip against your face.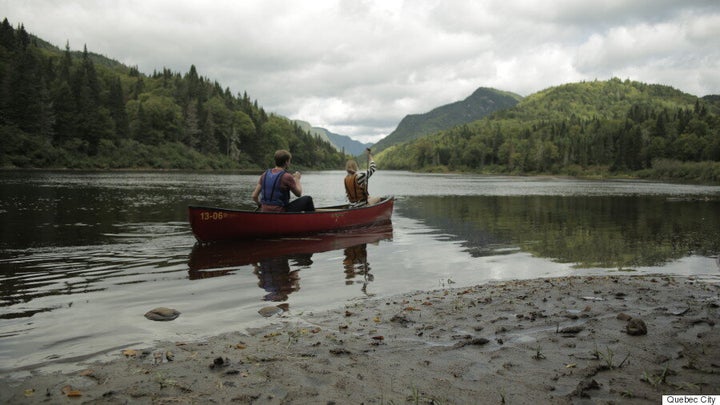 Named after the 16th century French explorer, Parc national de la Jacques-Cartier is a 30 minute drive north from Québec City and offers mountain plateaus, deep valleys and lush forests. Choose to hike the 100-kilometer trail on foot, or explore the river on rabaska canoe or kayak. As of this season, the park is also launching a pilot project to allow dogs in the national park, so you can treat your furry friend for the best walk ever.
Explore Québec City by foot and experience nature like you've never seen it before. Chase waterfalls, walk on suspension bridges and make memories that last a lifetime.