Toronto's Four Seasons Hotel was once an aging, brutalist structure that just didn't keep up with the times — visually, anyway.
That all changed in 2012, when the Four Seasons Hotel and Residences opened in the city's ritzy Yorkville neighbourhood. With two towers standing 55 and 30 stories tall, the property has become a prime attraction for the rich and famous, playing host to celebrities during the Toronto International Film Festival (TIFF).
And it could soon become the most expensive hotel sale in Canada's history, if its current owners manage to offload it for the price they're seeking.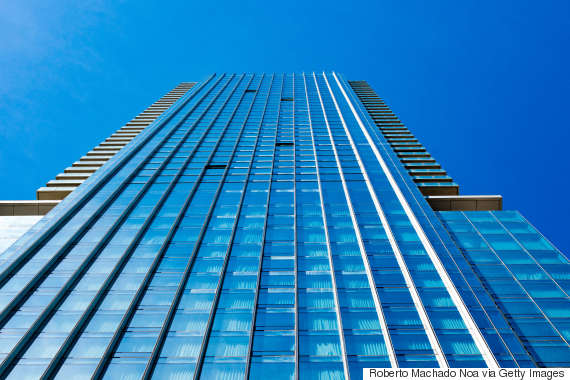 Reuters reported Monday that hotel owner Kingdom Holding Co. 4280.SE, an investment group that's controlled by Saudi Prince Alwaleed bin Talal, has placed the Four Seasons up for sale with the hope of nabbing a cool $250 million in the deal.
Selling at that price would make it the Great White North's costliest hotel transaction on a per room basis, according to Bloomberg.
A sale at approximately $1 million per room (the Four Seasons has about 250 rooms) would put it above that of Toronto's Westin Harbour Castle, which sold last year at $290 million, or $567,500 per room, the news agency said.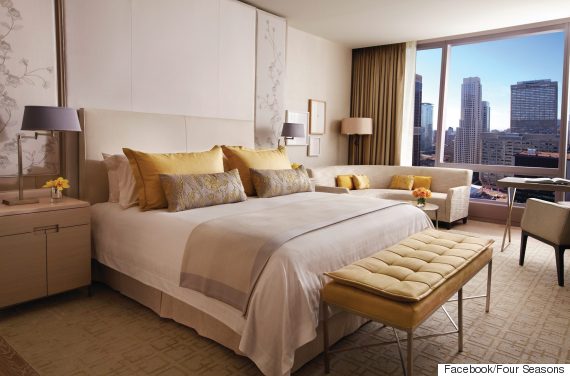 A room at the Four Seasons Hotel Toronto. (Photo: Facebook)
Kingdom Holding bought the hotel chain's parent company in a deal with Four Seasons chairman Isadore Sharp and Bill Gates' Cascade Investment Management for $3.8 billion and debt in 2007, Bloomberg reported.
The company has since grown to include 99 properties in 41 countries. Kingdom Holding owns the Toronto property, but it's still managed by Four Seasons.
Neither Kingdom Holdings nor Four Seasons returned media requests for comment, but a spokeswoman for the latter directed questions to the current owner of the Toronto property.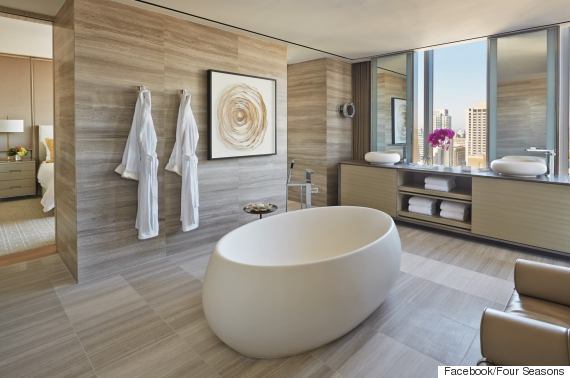 A bathroom at the Four Seasons Hotel Toronto. (Photo: Facebook)
Kingdom Holdings isn't the only company that's active in Toronto hotel sales.
Last year, Kinsett Capital Inc. and Innvest Real Estate Investment Trust bought controlling stakes in another ritzy Toronto property — the Fairmont Royal York Hotel, which was bought from Ivanhoe Cambridge for $187 million.
Also on HuffPost:
Four Seasons Resort, Koh Samui, Thailand