Looks like Kim Kardashian and have derrière has fans in high places!
Dame Helen Mirren recently praised the 35-year-old reality TV star in an interview with the Sunday Telegraph Magazine, crediting "Madame Kardashian" (and Jennifer Lopez) for allowing women to "have thighs now" and for putting big bums in the spotlight.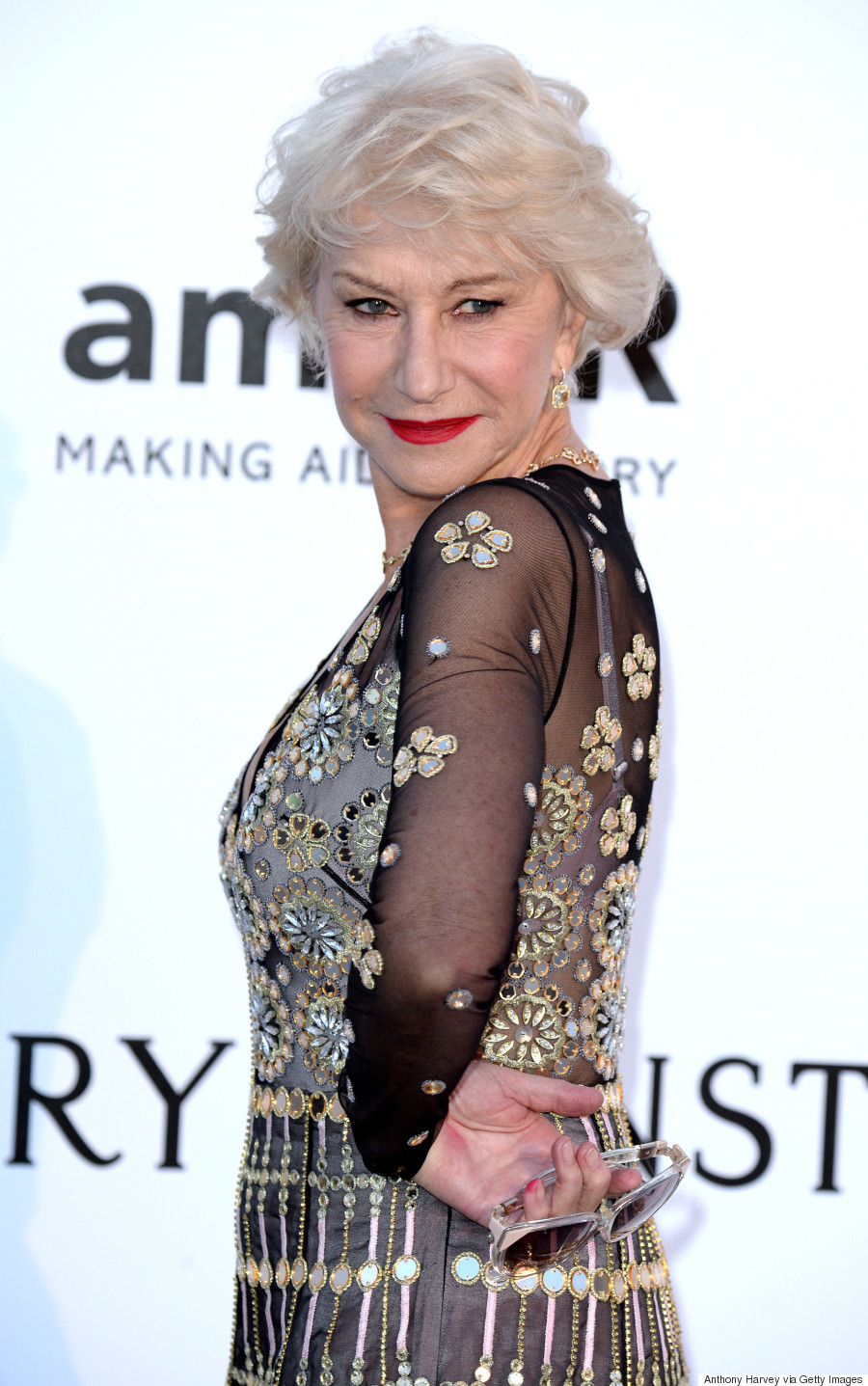 "I'm not into the Kardashians," the 70-year-old actress admitted to the magazine. "[I]t's a phenomenon I just don't find interesting, but —and this is the big word: B-U-T-T— it's wonderful that you're allowed to have a butt nowadays."
The Academy Award-winning actress also revealed that she "love[s] women who have claimed their own bodies," including Madonna and Pussy Riot, as they "raise their middle fingers to this epithet of 'slut.'"
"They wear what they want to wear, behave as they want to behave," Mirren told the Telegraph. "When I was growing up, it was thought to be unbelievably sluttish to even have a bra strap showing. Everything was about women conforming. I love shameless women. Shameless and proud!"

On Monday, Kardashian opened up about the outrage that surrounds her nude selfies telling her friend Kara Swisher on the Recode Decode podcast, "My personality has never been, 'I'm such a feminist and follow me and be naked.'"
Kim continued, "If you are conservative and that's how you are comfortable, more power to you. I respect you. You don't have to look at what I do."
Follow Huffington Post Canada Style on Pinterest, Facebook and Twitter!
Also on HuffPost
Kim Kardashian's Most Naked Moments