TORONTO — A report ranking the world's largest cotton consumers on the basis of their sourcing practices has put Canada's oldest retailer, Hudson's Bay Company, near the bottom of the list. The report done for the World Wildlife Fund, Pesticide Action Network UK and Solidaridad examined whether 37 international companies used sustainable cotton sources.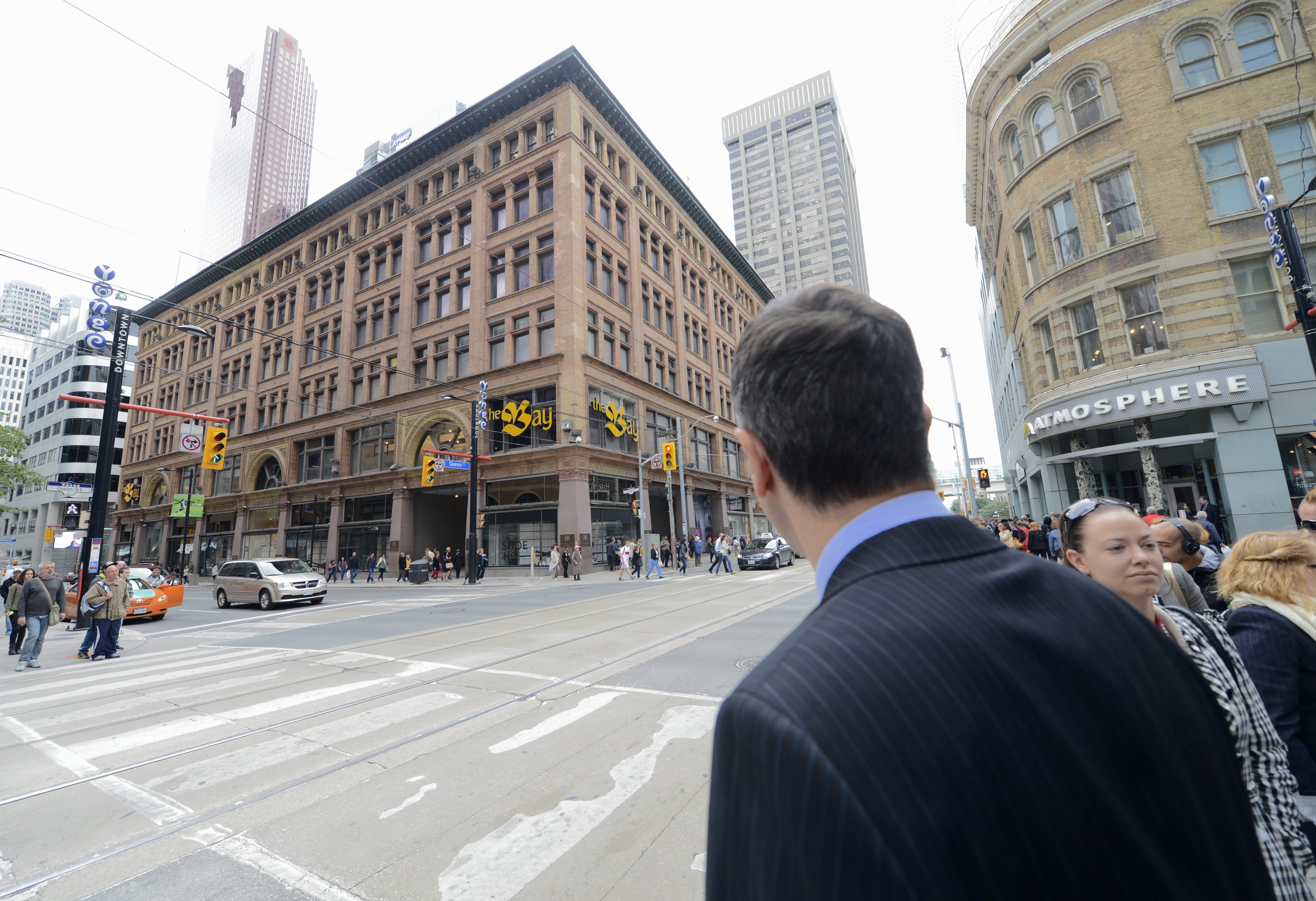 The Bay's landmark location on Toronto's Yonge Street. (Canadian Press photo)
The ranking was based on a number of factors including what kind of guidelines were used to produce the cotton (organic, fair trade or recycled) and whether the companies had stated initiatives or policies on cotton farming. Hudson's Bay, the only Canadian retailer on the list, had a total score of one out of 19.5. The report said that HBC's low score did not necessarily indicate that it used unsustainable cotton, but rather reflected a lack of transparency from the company on what it used.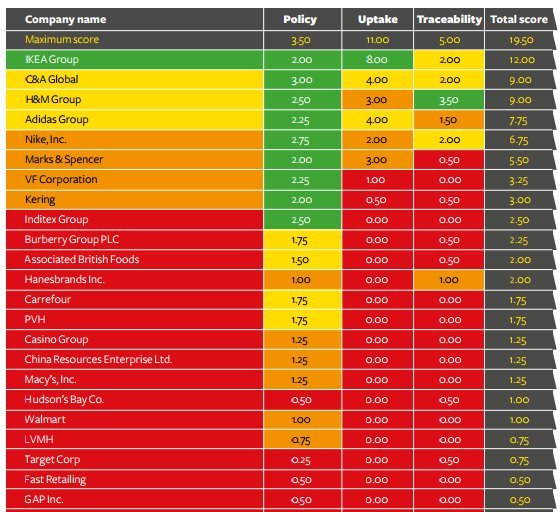 The Bay ranks poorly in an assessment of cotton sourcing practices, but still comes out ahead of Walmart, Target and The Gap. (Chart: WWF)
It also said the company did not have publicly available policies or targets on cotton sources. A spokeswoman for Hudson's Bay said the company will issue a statement later today. Topping the list was home furnisher Ikea Group, which scored 12 out of a possible 19.5 points, followed by fashion retailers C&A Global and H&M Group with nine points each.
Also on HuffPost:
Canadian Retail Brands We Miss Most