On June 7, 2016, Prince would have turned 58, but he likely wouldn't have celebrated.
The late musical superstar revealed to Spice Girl Mel B back in 1998 that he actually wasn't too big on birthdays.
"We came here not knowing we're gonna die — somebody told us that," Prince shared in the interview with Scary Spice. "And if we never knew we were going to die, we wouldn't celebrate a birthday."
The exchange continued:
"But isn't it nice to celebrate the day you were born?" the "America's Got Talent" judge asked.
"I'll celebrate the day I die," the "Purple Rain" singer replied.
"Because you're going to move to the next path in life?"
"Yes!" Prince exclaimed.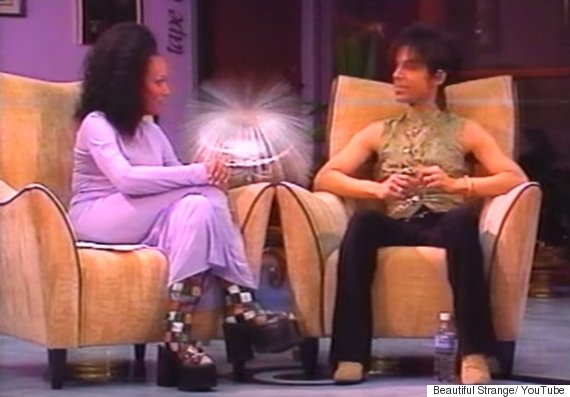 The pair also chatted about their biggest musical influences and Prince's pet doves. They even visited the playground on Prince's Paisley Park property.
Watch the full interview above.
But this wasn't the only time Prince spoke about not celebrating his birthday.
In 1999, the Minneapolis native was interviewed on Dutch television show "TROS," where he explained once again why he doesn't believe in the popular tradition.
"I don't celebrate birthdays," he said, "so that stops me from counting days, which stops me from counting time, which allows me to still look the same as I did 10 years ago."
The TV host interviewing the star later asked, "Do you still have the same firm belief in reincarnation, since you don't count days and don't count birthdays?"
The Purple One laughed the question off and swiftly replied, "Do you still have the firm belief in not wearing ties?"
But despite Prince's views, legendary film director Spike Lee threw an early birthday bash for what would have been the late musician's 58th birthday in Brooklyn, New York, this past Saturday. Prominent celebs from Reverend Al Sharpton to BET's president of programming Stephen Hill attended the celebrations.
Cleveland.com also reported on Monday that the Rock & Roll Hall of Fame will be throwing a party as well, appropriately named "Let's Go Crazy: A Prince Dance Party" on June 7, Prince's actual birthday.
The rock legend was found dead on April 21 at his Paisley Park estate in suburban Minneapolis.
Last week, a law enforcement official confirmed that he died from an overdose of the powerful opioid fentanyl. He was 57.
Also on HuffPost