OTTAWA — The Liberal government has reversed a Conservative policy that required MPs and senators to seek permission to visit military bases. Defence Minister Harjit Sajjan says such visits can go ahead, subject to only the discretion of base commanders or commanding officers. He says MPs and senators should have access free of ministerial interference.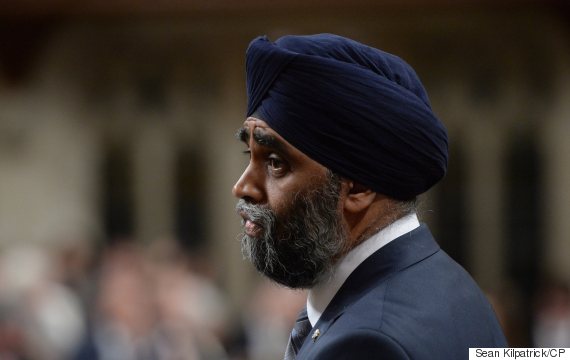 Defence Minister Harjit Sajjan speaks during question period in the House of Commons on Parliament Hill in Ottawa on Wednesday, June 8, 2016. (Photo: Sean Kilpatrick/CP)
The Harper-era policy surfaced in 2014, when MPs were told they could only visit bases in their ridings. At the time, the government said it was a policy created by the military. Opposition MPs characterized it as a bald attempt to keep them from doing their jobs. Sajjan said the rule no longer applies. "It is important for parliamentarians and senators to have unimpeded access to our military all across Canada," he said during question period in the Commons.
ALSO ON HUFFPOST:
Harper's Legacy: Top Achievements, Failures, According To Poll