It wasn't long ago that women made up a quarter of the Tim Hortons board.
That all changed in 2014, when the popular coffee and doughnut chain merged with Burger King to form Restaurant Brands International (RBI) — creating one of the world's biggest fast food companies.
It wasn't the only significant change the Canadian brand faced — today, not a single woman sits on RBI's board. But a group of activist shareholders aims to change that, according to The Toronto Star.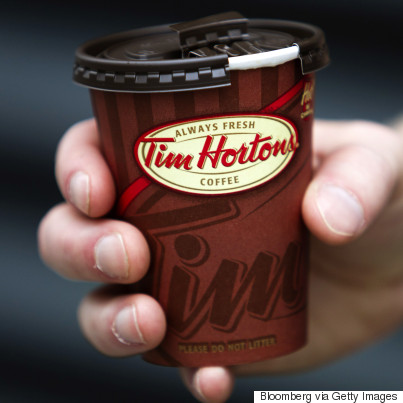 File photo of a Tim Hortons coffee cup. (Photo: Bloomberg via Getty Images).

OceanRock Investments is teaming with the Shareholder Association for Research and Education (SHARE) to persuade the company to ratify a board diversity policy at an annual meeting on Thursday.
Oceanrock, which is the asset manager for RBI shareholder Meritas Jantzi Social Index Fund, wants the company to continually report on its own progress towards gender diversity on its board, and within senior management.
"Given the current investment and corporate governance climate in Canada, we believe RBI's all-male board is a step backwards for diversity at the company," Fred Pinto, chef executive of OceanRock, said in a statement on Monday.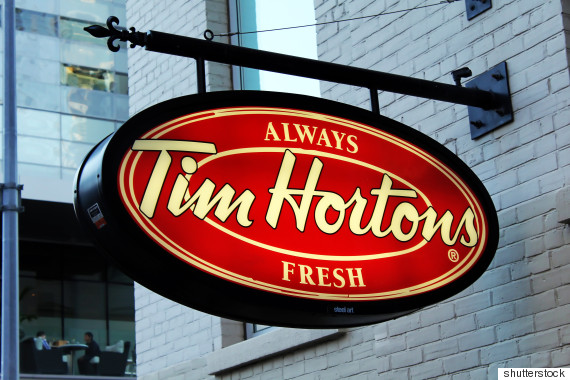 File photo of a Tim Hortons sign in Toronto, Ont. (Photo: Shutterstock)
RBI's board of directors didn't offer any recommendations on OceanRock's proposal in a note circulated to shareholders in April, according to CBC News.
But it has changed board practices so its governance committee has to "consider diverse candidates in terms of race, gender, geography, thought, viewpoints, backgrounds, skills, experience, and expertise."
The note continued to explain: "while our board has determined not to make a recommendation either in favour of or opposed to the shareholder proposal, we believe that our current practices and recent enhancements to our new director candidate selection process support board diversity."
The company also noted that two women hold senior management positions.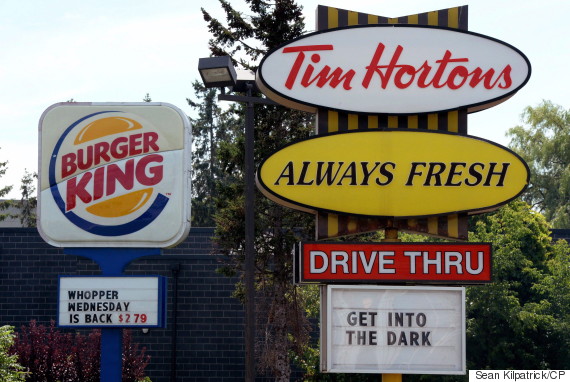 Research from the U.S. shows there's a simple solution to making gender diversity a non-issue on company boards: put more women in positions of power.
Advocacy organization 2020: Women on Boards released a study on Monday suggesting boards with women as CEOs or chairs are "significantly more gender diverse than boards with male leadership."
"There is a strong relationship between the gender of a company's key leaders and the diversity of its board of directors," it said.
Also on HuffPost:
Tim Hortons-Burger King Mash-Ups