Three hundred South African firefighters in Fort McMurray, Alta., have gone on strike over a pay dispute.
The crew arrived in Alberta just over a week ago to tackle an out-of-control wildfire that has been burning in the region for a month.
Some of the 300 firefighters failed to arrive at work Wednesday.
Bitiro Moseki, one of the Fort McMurray firefighters, told CBC News he was disturbed by reports in the media that his team was being paid $15 to $21 per hour — rather than the $15 per day they are actually being paid.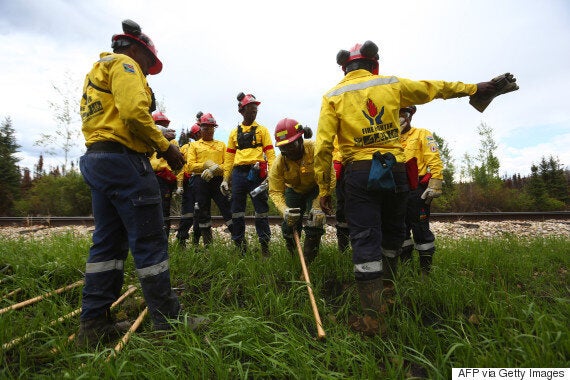 A group of South African firefighters have a break as they work to mop-up hot spots in an area close to Anzac, just outside of Fort McMurray. The firefighters are now on strike over a pay dispute. (Photo: Cole Burston/AFP/Getty)
The crew works for Working on Fire, a South African organization that provides job opportunities for young men and women from marginalized communities.
They have been working 12-hour days, with 14 days of work and three days off.
The firefighters were told they will be paid an additional $35 a day when they return home, but Moseki worries that money is not guaranteed.
"We are not here for the money, we are here to assist you."
The Alberta government says the workers are contracted through the Government of South Africa, who determines the rate of pay.
"We're paying that rate. It's our understanding these firefighters are being paid what they agreed to before they arrived but if there is a disagreement here, it's between the firefighters and their employer and not with the Government of Alberta."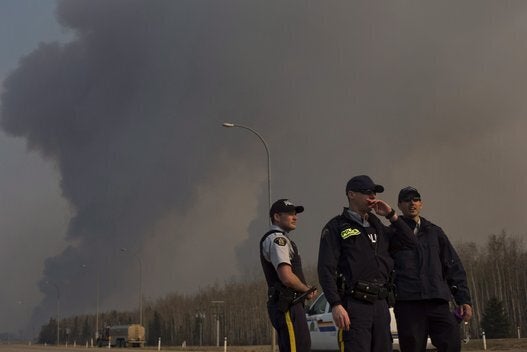 Fort McMurray Wildfire (May 2016)