Get out the tissues, 'cause you're about to laugh so hard until you cry.
The scene is a play on Winfrey's relationship with the famous weight loss brand (Oprah owns 6.4 million shares of the company's stock and recently signed on as a spokesperson) and her admission in the commercial that she loves that she can still eat bread while on the diet.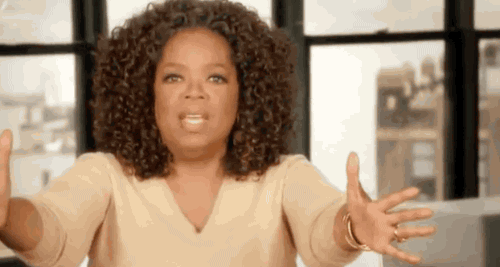 The Facebook video below is just a tease of the full scene, but it's enough to make you want to watch a lot more.
Maya completely nails her Oprah impression, from the big gestures to the dramatic pauses and the grand voice inflections.
Our favourite part? When Rudolph uses a famous Oprah TV hook: the giveaway. This time, the comedian tells her "audience" to look under their seat. "Let's all have some bread! Look under your seats — what's under there? Bread!"
Now, let's have some bread, y'all!