New legislation restricting the sale and use of e-cigarettes in B.C. is coming into effect on Sept. 1, the government has announced, but it won't apply to people vaping pot.
According to officials, the use of vapourizers is highest amongst young people, and the new rules aim to limit their access in the same way as tobacco.
The new rules include:
- Sales limited to adults aged 19 and above.
- No retail displays targeting youth.
- No retail advertising for e-cigarettes where youths can see it.
- No sales in public buildings.
- Use banned on all public and private school grounds, inside public spaces and in workplaces.
- Use banned on health authority properties, except in designated smoking and vaping areas.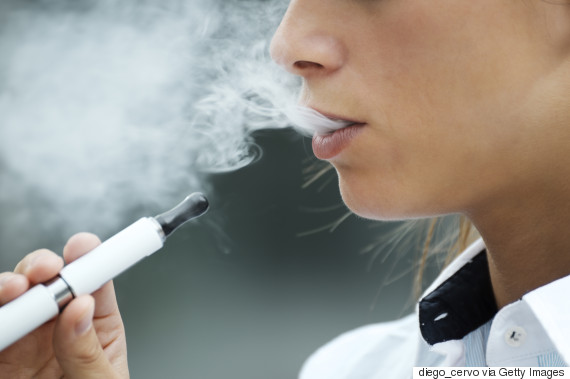 Closeup of woman smoking e-cigarette and enjoying smoke. (Photo: Getty Stock)
Cannabis exempt
Along with setting out rules limiting who can buy e-cigarettes and where they can be used, the legislation also defines what they are.
The new act defines an e-cigarette as a product or device, whether or not it resembles a cigarette, containing an electronic or battery-powered heating element capable of vapourizing an e-substance for inhalation or release into the air.
But the act also has two exemptions which means it won't apply to either medical marijuana or illegal cannabis products.
One exemption says it does not apply to "prescribed medical products."
The other exemption specifically excludes controlled substance listed in the Controlled Drugs and Substances Act (Canada), which currently includes cannabis and all its derivatives.
Smoking marijuana with a vapourizer has become increasingly popular in recent years, in part because it is perceived to be healthier than inhaling smoke.
The new legislation also permits the use of tobacco on health authority properties for ceremonial use in traditional aboriginal cultural activity.
Also on HuffPost:
5 Important Lessons From The Biggest E-Cigarette Study