On Friday morning, the world lost yet another sports icon, 88-year-old Canadian hockey legend Gordie Howe.
And while he will always be known for his record-breaking career , where he played 2,421 games, scored 975 goals and had 1,383 assists, his fans will simply always remember the notable player as "Mr. Hockey" who wore the legendary No. 9.
RIP to one of if not the greatest to ever play the game of hockey, Gordie Howe. #9

— matt (@mattbell96) June 10, 2016
Gordie Howe was the reason I wore #9 as a young hockey player. RIP Mr. Hockey!!!

— Ryan Harpst (@harpoono9) June 10, 2016
Back in 2014, Howe was interviewed by fellow Canadian hockey star Wayne Gretzky for The National Post and shared what the coveted jersey number meant to him.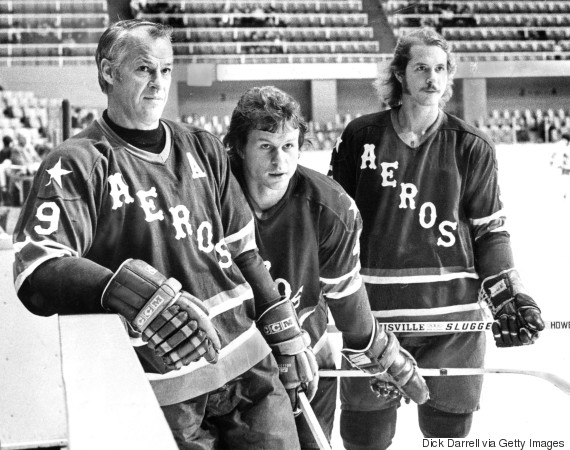 Gordie Howe and sons on February 27, 1976.
"It's a pretty classic number, and a lot of great players have worn it, but what it meant to me was that I got a better night's sleep," the then 86-year-old explained. "Many people may not know that my first number with the Red Wings was No. 17 until early into my first season. The No. 9 became available and it was offered to me. We travelled by train back then, and guys with higher numbers got the top bunk on the sleeper car. No. 9 meant I got a lower berth on the train, which was much nicer than crawling into the top bunk."
Although Mr. Hockey was quite humble when it came to sporting the prominent number, which was also once worn by other NHL greats such as Bobby Hull and Maurice Richard , there was no denying his undying passion for the game.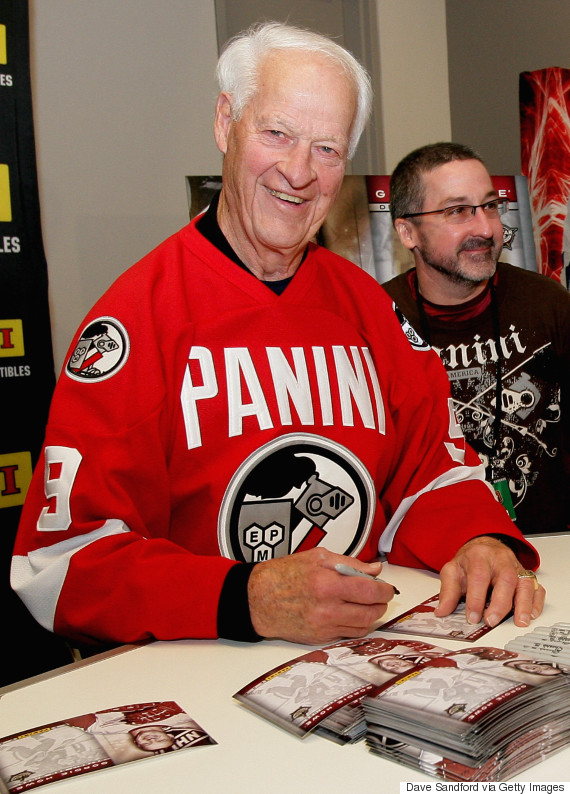 Hockey Hall of Famer Gordie Howe signs autographs while attending the NHL Fan Fair as part of the 2012 NHL All-Star Weekend at Ottawa Convention Centre on January 27, 2012.
"You've got to love what you're doing," Howe once said. "If you love it, you can overcome any handicap or the soreness or all the aches and pains, and continue to play for a long, long time."
Also on HuffPost
'Mr. Hockey: The Gordie Howe Story'