If there's one thing we love more than our morning lattes, it's our late night glass of red wine.
If you're like us, a bottle of red wine is always on-hand, whether it be for those rom-com movie marathons or a ladies' night-in. Wine is not a want, but a need.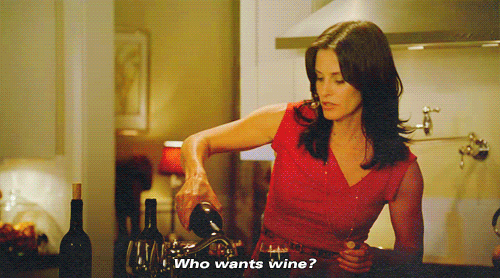 Now, don't give us those judgmental eyes. Red wine has its benefits (trust us, studies have been done). And guess what? It has its beauty advantages, too. A glass of wine a day keeps the doctor away, but did you know it's also the secret to luscious hair?
Okay, okay. The key to great hair isn't actually drinking the wine (sorry, guys), but rather lathering your hair with it.
Enter John Blaine, the hairstylist responsible for Dita Von Teese's famous tresses and the man behind new haircare line, Vine de la Vie. Created off the idea of applying the liquid gold straight to your hair, Blaine's product contains polyphenols, the active compound found in wine.
In terms of beauty, polyphenols aid damaged hair, boost strength, detoxify and neutralize the oxidation of the locks. As Marie Claire simply puts it, "It's going to give you the softest, strongest and least-brassy hair ever."
Interested? Marie Claire notes the line currently offers shampoo, conditioner, mask, styling elixir and serum, ranging from $35-$45.
If you're looking for more of a DIY project, red wine can be directly applied to the hair after a regular shampoo and conditioner as the final rinse for a frizz-free outcome. According to Boldsky, red wine is a great remedy for hair loss as it contains resveratrol, a compound produced by plants that reduces inflammation and dead cells, therefore promoting hair growth.
Now excuse us while we go profess our love for wine somewhere else.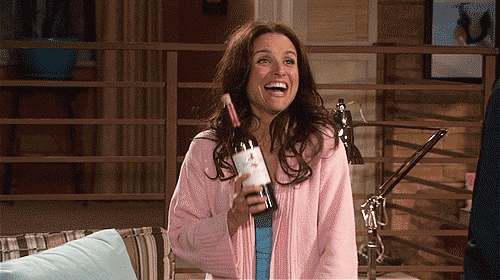 Follow Huffington Post Canada Style on Pinterest, Facebook and Twitter!
Also on HuffPost