Air Canada has waded into the U.S. election cycle, but very carefully — not once mentioning that certain Republican candidate who's got so many people searching for "moving to Canada."
In a new ad spot targeted at viewers in five large U.S. cities, a ticket agent says it's "very flattering" that so many Americans are considering a new start in Canada, "but before you sell your house and book a one-way ticket, maybe it makes sense to check us out first."
The ad exhorts viewers to "test drive Canada. … Make it a long weekend. Take a look around. Try your hand at the metric system."
But it's careful to take a neutral political stance.
"Our challenge was to acknowledge where the tension was coming from, but avoid weighing into specific politics," said David Federico, creative director at J. Walter Thompson (JWT) Canada, the ad agency behind the spot.
The ad will appear on YouTube and Twitter in Los Angeles, San Francisco, New York, Boston, and Washington, D.C.
As part of the campaign, JWT arranged for Twitter responses to celebrities who've declared their intention to move to Canada in the event of a Trump and/or Republican victory.
"We're basically saying to our neighbours to the south, we'd love to have you over and take a look around; come have a great time with all that Canada has to offer," said Selma Filali, director of global marketing at Air Canada, in a statement.
"Of course, we want everyone to get along, so if you buy a return ticket – all the better."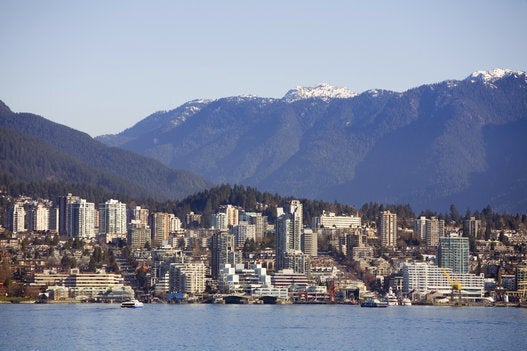 Canada's Best Places To Live: MoneySense's 2016 Rankings