While all eyes were on Princess Charlotte during her balcony debut for the Queen's 90th birthday this weekend, we couldn't help but notice her older brother's antics. Prince George was positively enthralled with the RAF flypast.
Prince George, who is turning three years old next month, got very excited as the British aircraft passed over Buckingham Palace.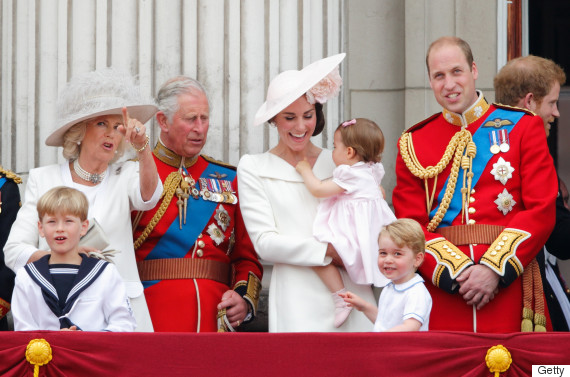 His grandparents and parents couldn't help but share his enthusiasm.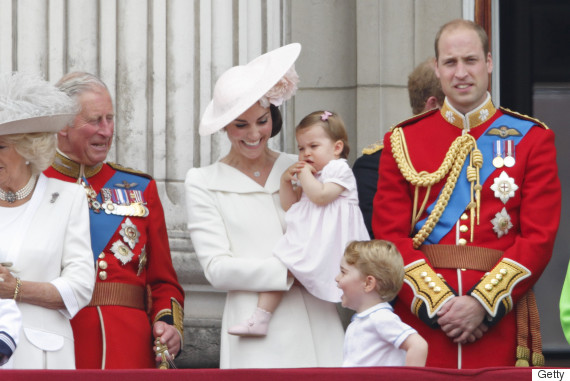 We especially love this photo of his mom, the Duchess of Cambridge, encouraging his shock and awe.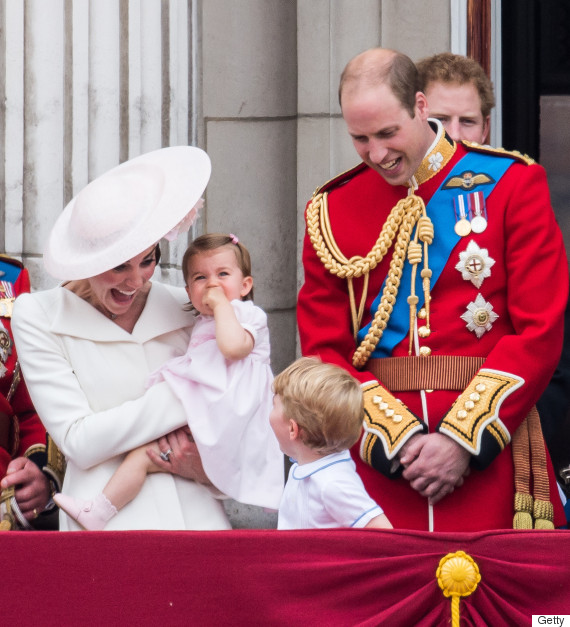 Even the Queen herself took joy in her great-grandson's delight.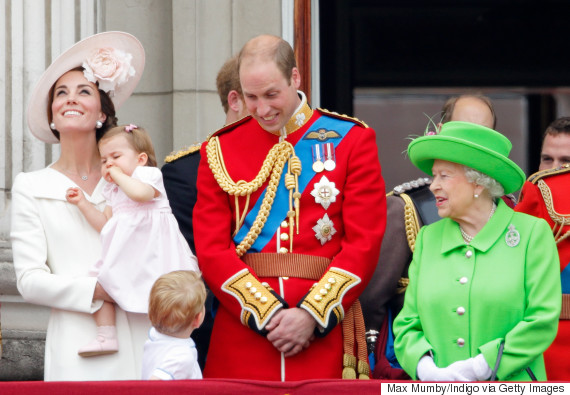 Of course, there was some cause for concern when the toddler appeared to want to take a closer look.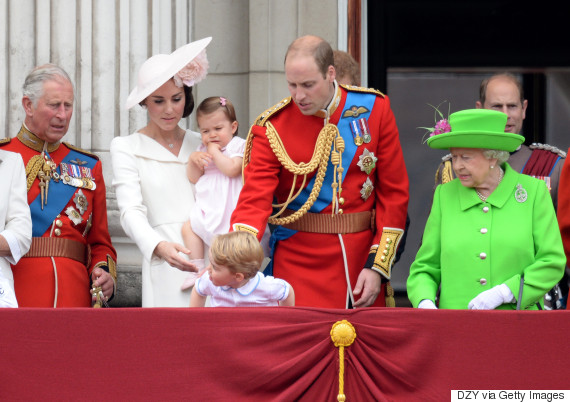 After such an exciting show, it couldn't have been easy to convince the little guy to come back inside.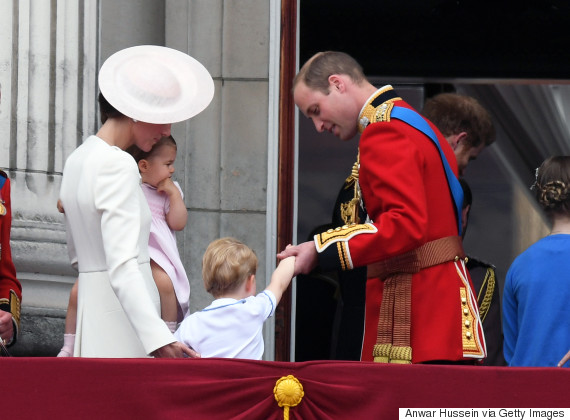 .@rafredarrows gave impressive flypast over #BuckinghamPalace at #Queens90thBirthday celebrations. #Queenat90 #HMQ90 pic.twitter.com/8uNbCX6efu

— Santiago Navarro (@SantiagoBiz) June 13, 2016
It's amazing how much he's grown since his balcony appearance last year.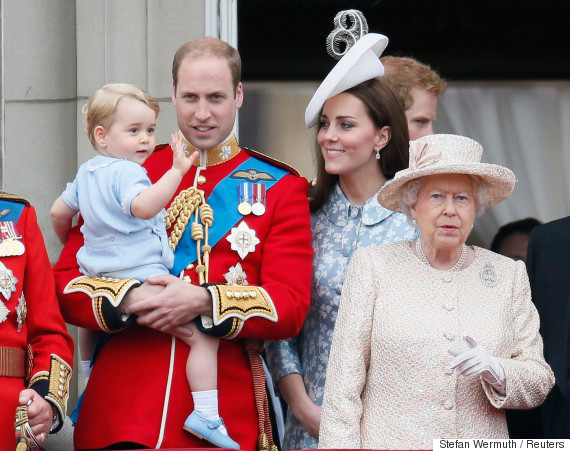 45 Photos Of The Queen In Canada