It's a perverse effect of mass shootings, but investors in gun manufacturers made serious money Monday in the wake of the Orlando nightclub massacre that left at least 50 people dead.
Gunmakers' shares on U.S. exchanges spiked as much as 12 per cent in the opening minutes of trading Monday, before settling down a little.
Smith & Wesson stocks were up 7.5 per cent as 3 p.m. ET Monday, while shares in Sturm Ruger were up 9 per cent and ammunition maker Vista Outdoor was up about 1 per cent.
Smith & Wesson share price, June 7 - June 13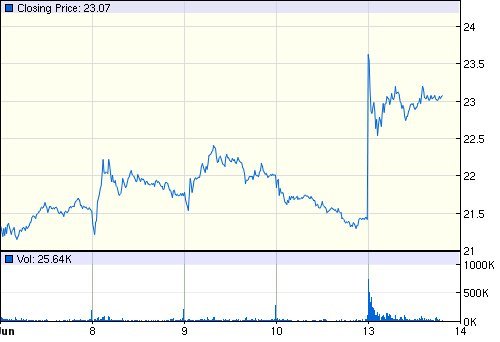 Chart: Google Finance
Sturm Ruger share price, June 7 - June 13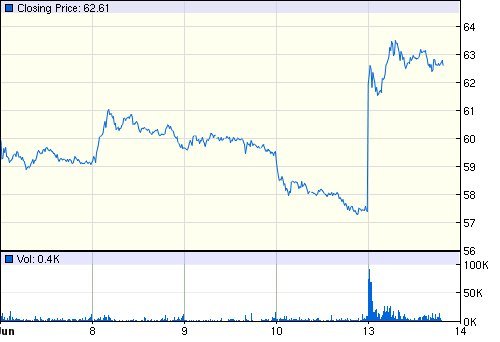 Chart: Google Finance
Gunmaker shares soar after shootings because of a kind of circular logic at play. When a shooting happens, expectations rise that the U.S. will enact some kind of gun control, which would likely harm gunmakers' bottom lines.
But investors expect a rush by Americans to buy guns ahead of that potential legislation, which is good for gun sales in the short run. So gunmaker shares spike.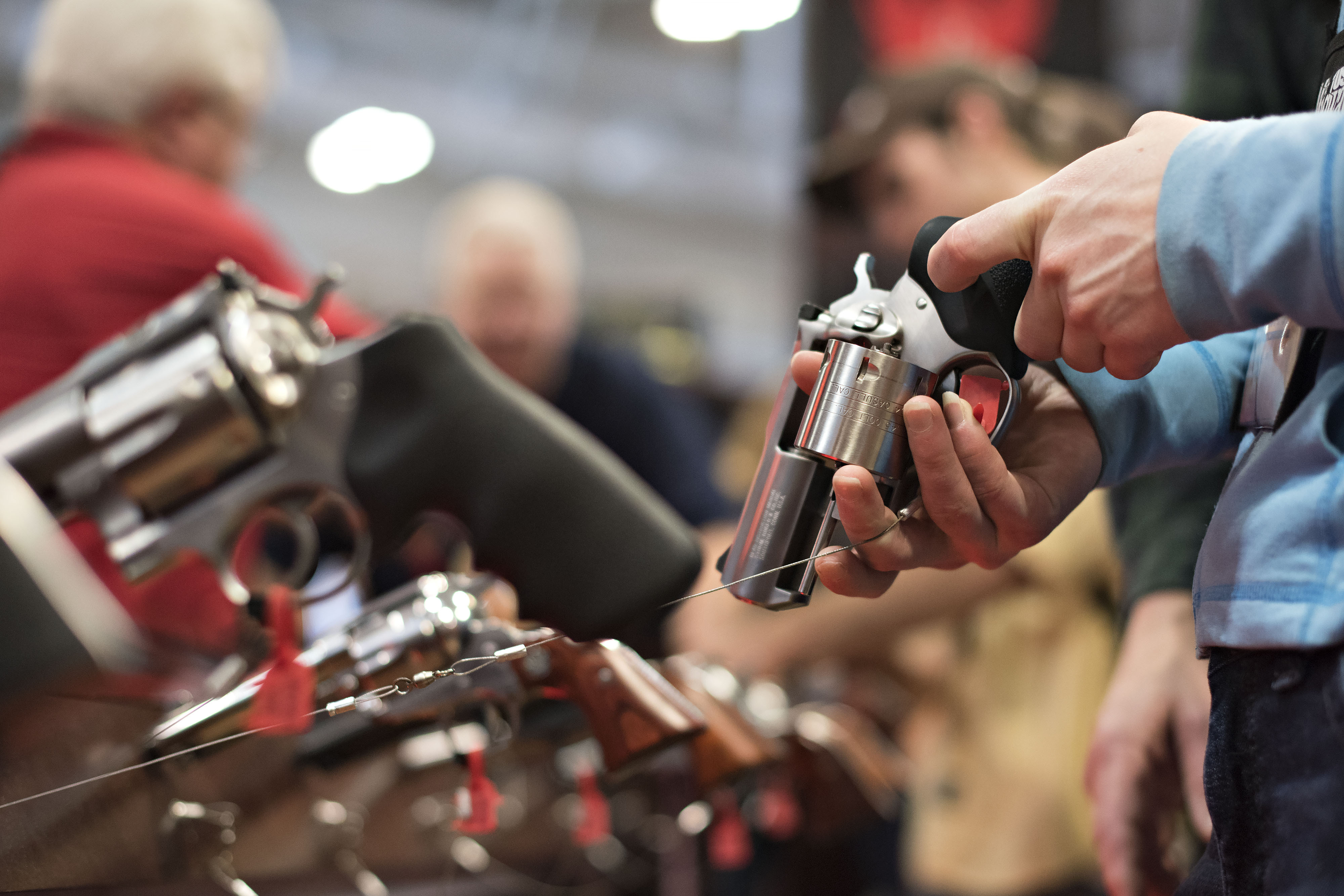 An attendee handles a revolver in the Sturm, Ruger & Co., Inc. booth on the exhibition floor of the 144th National Rifle Association (NRA) Annual Meetings and Exhibits at the Music City Center in Nashville, Tennessee, U.S., on Saturday, April 11, 2015. (Daniel Acker/Bloomberg via Getty Images)
Sturm Ruger CEO Michael Fifer said last month that gunmakers see "spikes in demand" following a shooting, that are then "followed by periods when demand retreated as the threats to gun rights failed to materialize to quite the degree that had caused the spike in the first place."
Those "threats to gun rights," as Fifer calls them, emerged again after this weekend's massacre, with Democratic presidential candidate Hillary Clinton saying she will push for "common-sense" gun laws, including a ban on semi-automatic assault rifles, such as the AR-15 used in the Orlando shooting.
President Barack Obama said the shooting places a stark choice in front of Americans on the gun issue.
"We have to decide if that's the kind of country we want to be," he said. "And to actively do nothing is a decision as well."
Also on HuffPost