It's Queen E's birthday party and she can wear neon green if she wants to.
On Saturday in London, a special Trooping the Colour parade was held to mark Queen Elizabeth II's 90th birthday, which took place back in April. For the celebration, Her Majesty wore a rather bold, neon green coat and dress by Stewart Parvin and matching hat that had the Internet asking why the Queen looked like some sort of Hollywood green screen.
Why does the queen look like she's turned a green screen into an outfit

— beth (@0hMySt4rs) June 11, 2016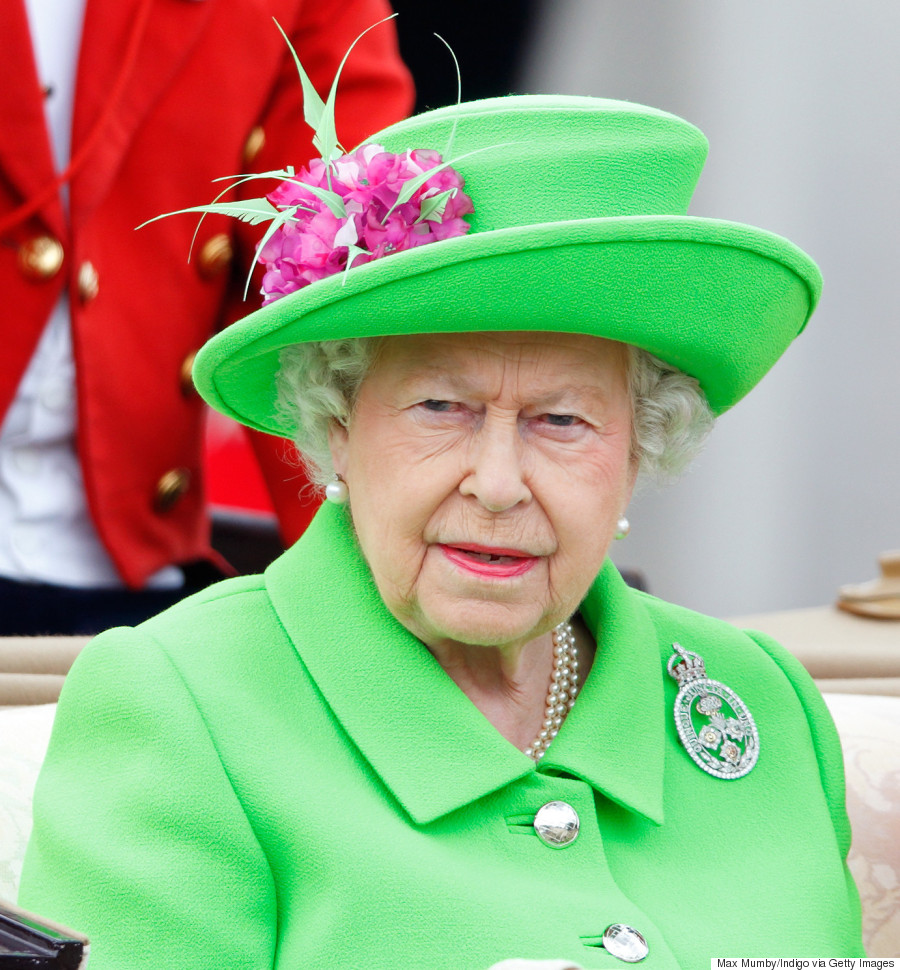 Green screen chroma keying Queen #greenqueen #green #queen pic.twitter.com/1z6U0sT4yi

— Jon Davey (@jondavey007) June 11, 2016
Can't be unseen.
With 1,600 soldiers, 300 horses, the Royal Air Force Aerobatic Team, thousands of adoring fans and the entire royal family in attendance, the longest reigning and oldest monarch in British history could not be missed in a sea of neutral palettes.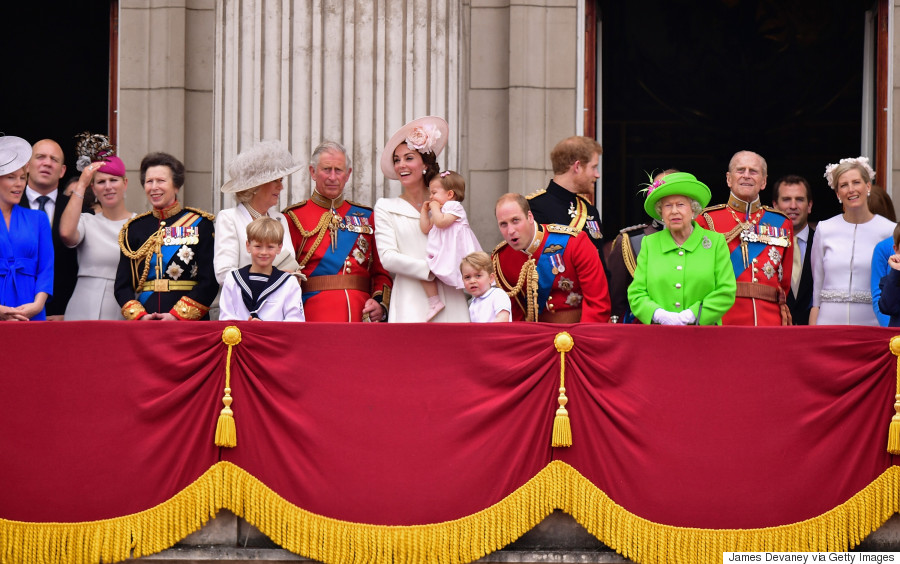 Ditching the #Queenat90 hashtag, well-wishers on Twitter began using #Neonat90 instead to share the Queen's rather interesting outfit.
Green Screen Queen 🍏 #TroopingtheColour #queenielimegreenie #happybirthdayliz #thequeen #queenat90 pic.twitter.com/NEZ786YCCc

— Rose Pilkington (@Rosetpilkington) June 11, 2016
Queen: "One rather likes the chroma green outfit."
Philip: "Seems fine darling, what could possibly go wrong?" pic.twitter.com/kAFbykwIQG

— James (@jrawson) June 11, 2016
Nice of the Queen to wear a green screen for her birthday celebration...#Queenat90 pic.twitter.com/ozpWKMHbV9

— Jason R (@teacherace) June 11, 2016
Green Screen Queen #Queenat90 pic.twitter.com/RoVlSJK03u

— Sam Chaplin (@SamChaplin) June 11, 2016
She's Queen of the Green Screen! #TheRoyalGreenScreen #HRH @EHolmesWSJ @Chatelaine pic.twitter.com/JISRAxlMSP

— Stephanie Greenall (@SDGreenall) June 11, 2016
And as you may have guessed, the Queen was indeed compared to neon green legend, Kermit the Frog.
Separated at birth #greenqueen pic.twitter.com/BGIZepbgoh

— Nicola Kemp-Simonds (@nicolasimonds) June 11, 2016
Just call her the green screen queen.
Follow Huffington Post Canada Style on Pinterest, Facebook and Twitter!
Also on HuffPost
Photos From Queen Elizabeth's Reign