The ex-wife of the gunman responsible for killing 49 people in a Florida nightclub said he was unpredictable and abused her during their short marriage.
Omar Mateen, 29, opened fire at Pulse, a gay club in Orlando early Sunday, leaving behind the worst such mass shooting in U.S. history. After gunning down dozens of people and wounding 53, he was killed by police.
Hours later in front of her Colorado home, Sitora Yusufiy, 27, told reporters that Mateen had bipolar disorder: "He was mentally unstable and mentally ill."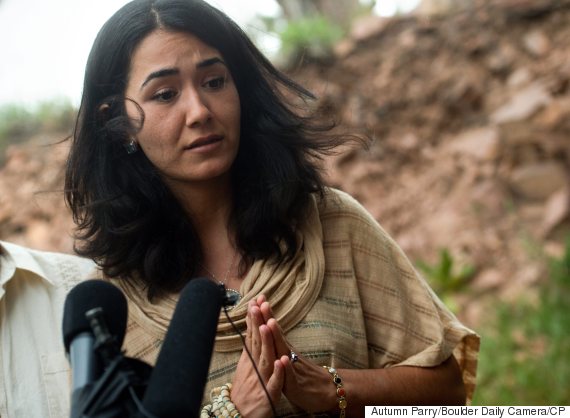 Sitora Yusufiy, the ex-wife of Orlando shooting suspect Omar Mateen, gives a statement to the media at her home in Boulder, Colo. on Sunday.(Photo: Autumn Parry/Boulder Daily Camera via AP/CP)
The couple met through online dating in 2008 and married shortly after.
"In the beginning he was a normal being that cared about family, loved to joke, loved to have fun," she recalled on Sunday, but then Mateen would "get mad out of nowhere."
She went on: "Then after a few months he started abusing me physically, very often, and not allowing me to speak to my family, and keeping me hostage from them."
Yusufiy said her family had to literally pull her from her ex-husband's arms when she left him four months into their marriage.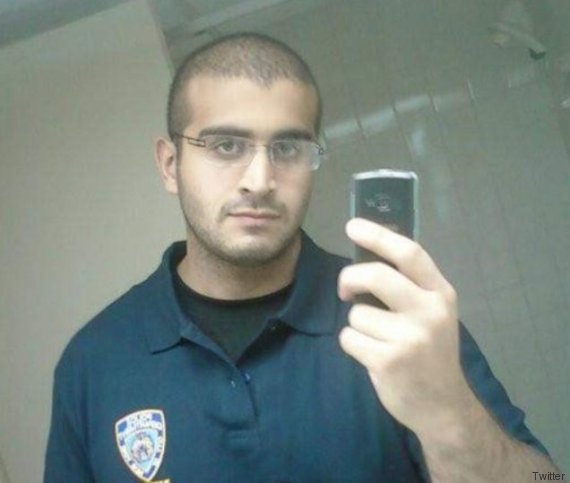 Omar Mateen is seen in a photo from Twitter.
The New-York born Mateen was an American citizen.
Yusufiy said her ex-husband, who worked as a security guard, wanted to be a police officer.
While there are reports that Maheen made a 911 call from the nightclub professing allegiance to the leader of the Islamic State, his ex-wife believes the attack has nothing to do with loyalty to terror groups.
"After being abused and after trying to do that and see the good in him, I can honestly say this is a sick person. This was a sick person that was really confused and went crazy," she told ABC News in an interview.
Yusufiy said it's "heartbreaking for Muslims, for any people, any religion, that this happens to where one person is not stable and does something totally out of their mind and it affects entire millions."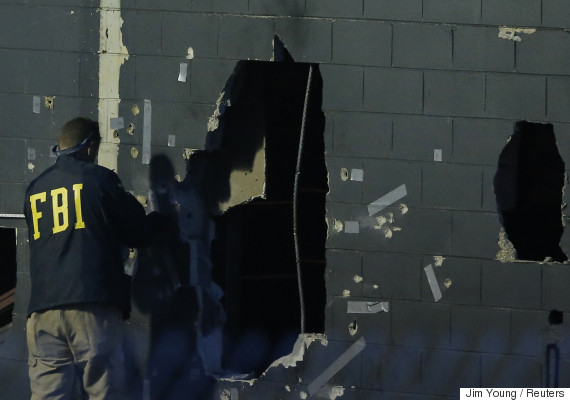 Police forensic investigators work at the crime scene of a mass shooting at the Pulse nightclub on Sunday. (Photo: Jim Young/Reuters)
Yusufiy acknowledged that Mateen was religious, reported The New York Times, but she never heard him speak about radical Islamists — unlike his feelings about gay people when he was angry.
"There were definitely moments when he'd express his intolerance toward homosexuals," she told the newspaper.
According to public records, Mateen married again after the split with Yusufiy, and has a three-year-old son, reported Heavy.com.
With files from The Associated Press/The Canadian Press
Also on HuffPost