When summer rolls around, we can't wait to bust out the frocks, the sandals and the sunnies. But what if you work indoors?
In the office, the air conditioning is blasting, but when you step outside for a quick coffee or lunch, you enter another extreme. It can also be tricky to judge which summer items are workplace-appropriate (are these straps too thin, or this skirt too short?). All of this can really put a damper on your summer wardrobe, and you might feel like you have NO idea how to dress.
So from smart swaps to strategic layering, here are all of your coping mechanisms for surviving summer at the office.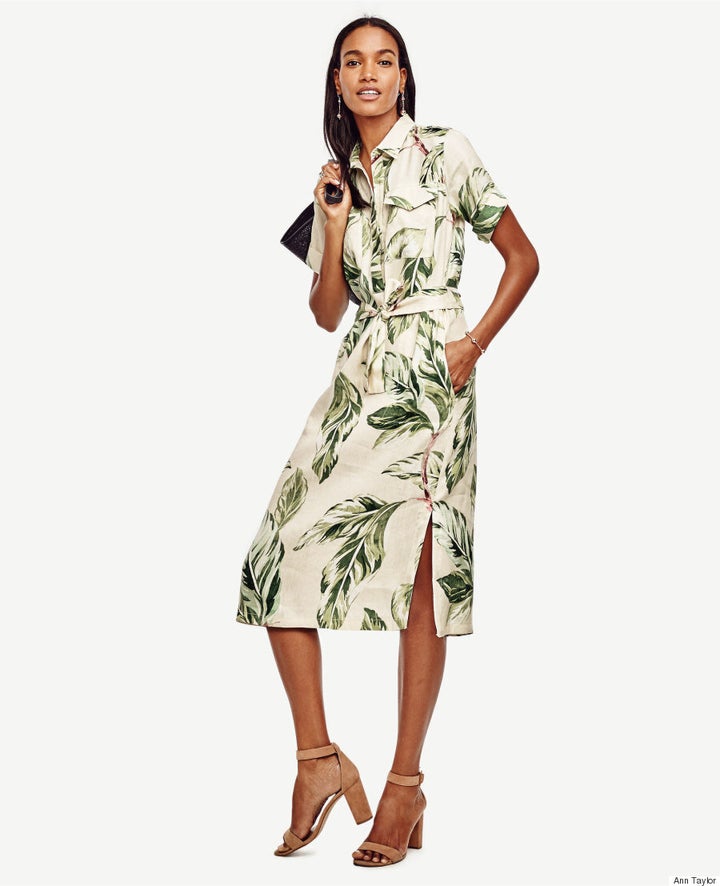 Whenever you're dealing with fluctuating temperatures, you want to think about layering. It's always easy to subtract, but you can't add what you don't have. We love this shirtdress from Ann Taylor ($198.99) that could easily be layered over pants, and under a jacket and/or cardigan.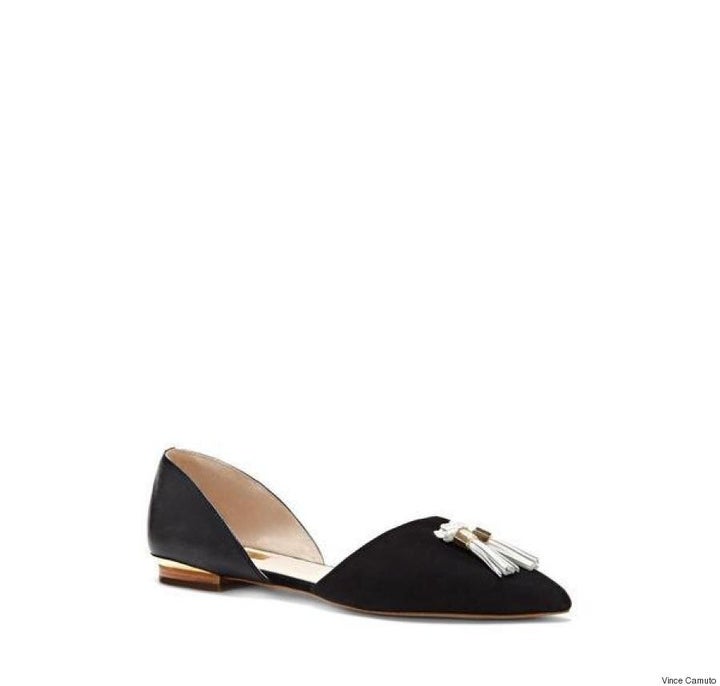 Whether it's a rule in your office or not, you might want to consider putting the toes away for the summer. Our extremities are usually the first to get cold (and can eventually get numb). If you're the type who always has cold feet, you might want to consider wearing closed-toed shoes at your desk, and swapping them for sandals during your lunch break. And who says closed-toe shoes have to be boring? We love these tassel flats from Vince Camuto ($185.64).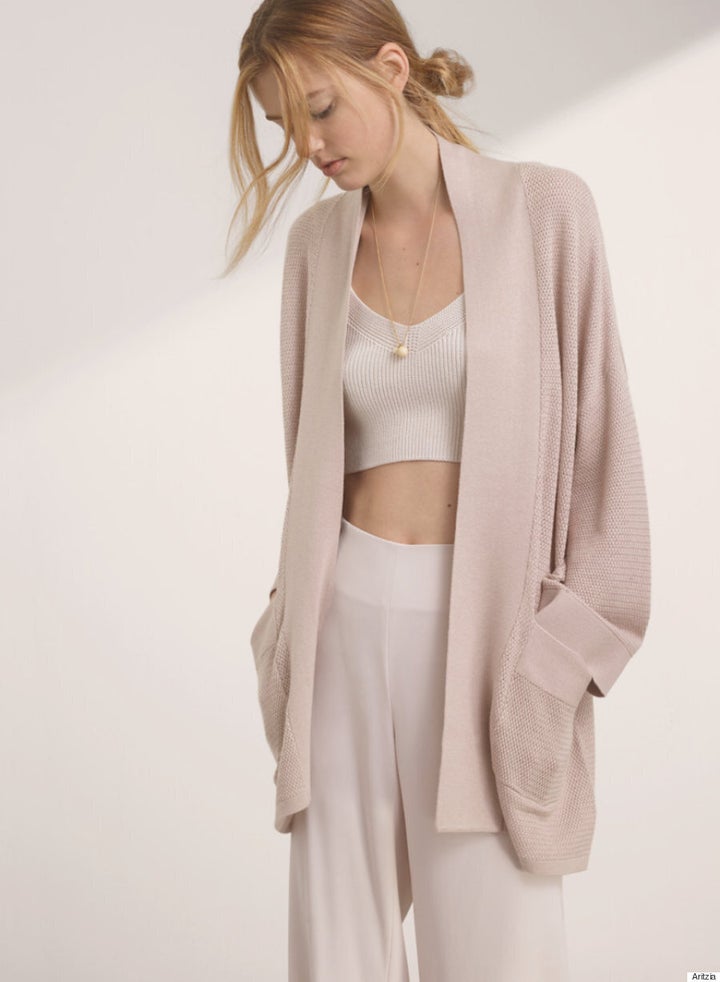 It seems obvious, but we suggest leaving a sweater and/or shawl at your office, so it's always there when you need it. Choose a cardigan in a neutral colour with a bit of texture, like this blush pink sweater from Aritzia ($115).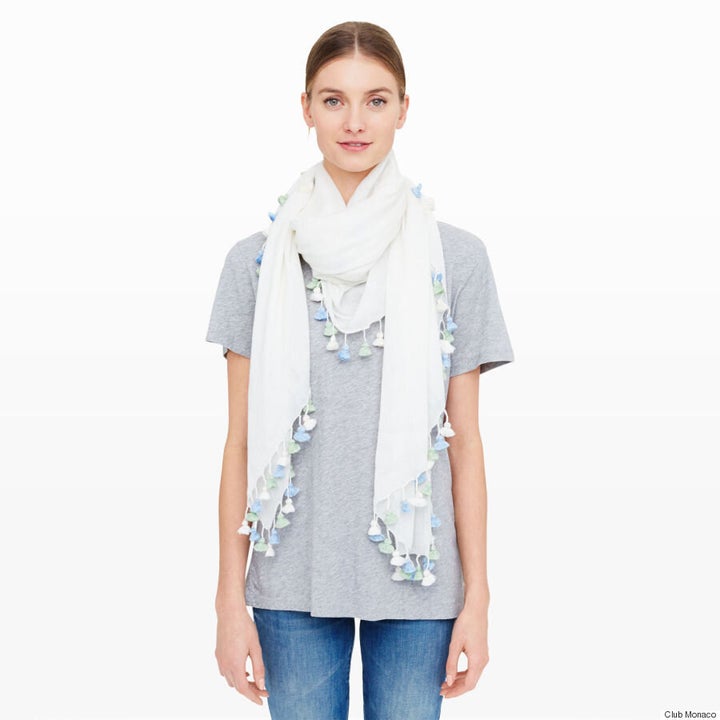 When you're freezing in the office, and you've sipped all of the hot coffee humanly possible, you might also want to consider having a scarf on hand. While wrapping it around your neck is the obvious choice (and one we welcome), you could also consider using it to cover your legs if you're wearing a shorter skirt and the goosebumps are spreading. We adore this tassel scarf from Club Monaco ($98.50) that's so cute you might actually turn down the thermostat yourself!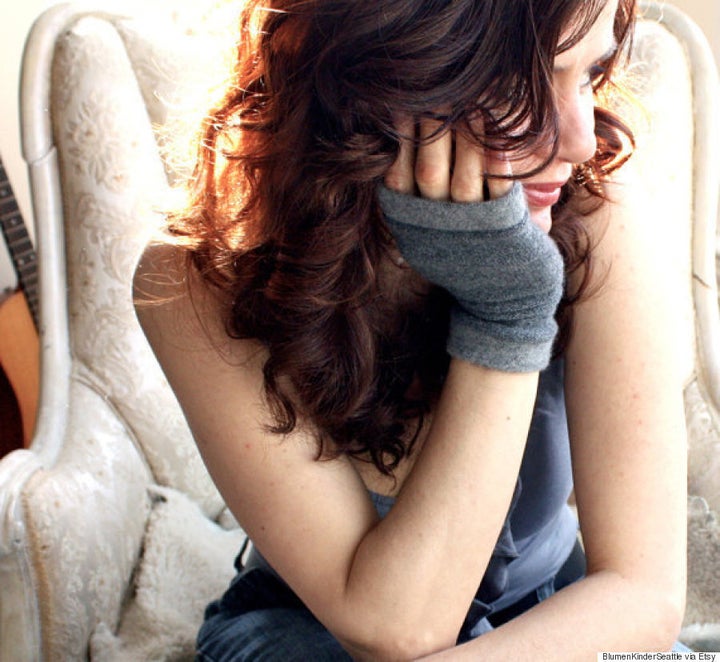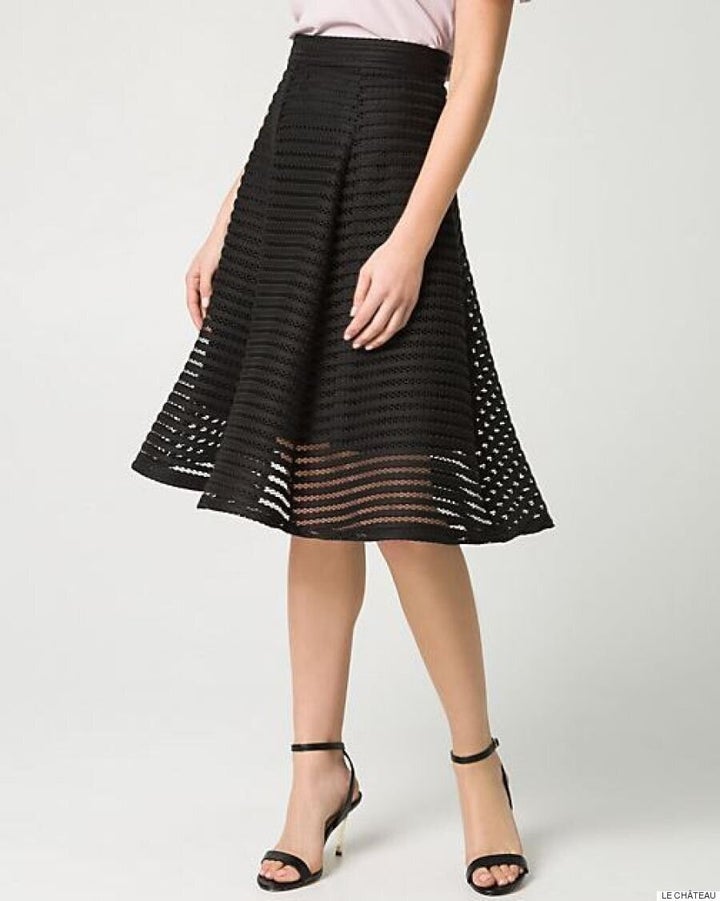 Whether your office is freezing or a sauna, these extreme temperatures might tempt you to push some boundaries in the skirt length department. But when trying to decide whether your dress is too short, think back to those high school days when your dress or skirt "had" to be longer than where your hands fell beside your thighs. If you find your office really warm, consider a skirt that's less fitted, as it will be much more breathable. We love this circle skirt from Le Chateau ($59.95) as it has a layered effect that is perfect for girls who want to show a bit more leg, but also want to keep it work-appropriate.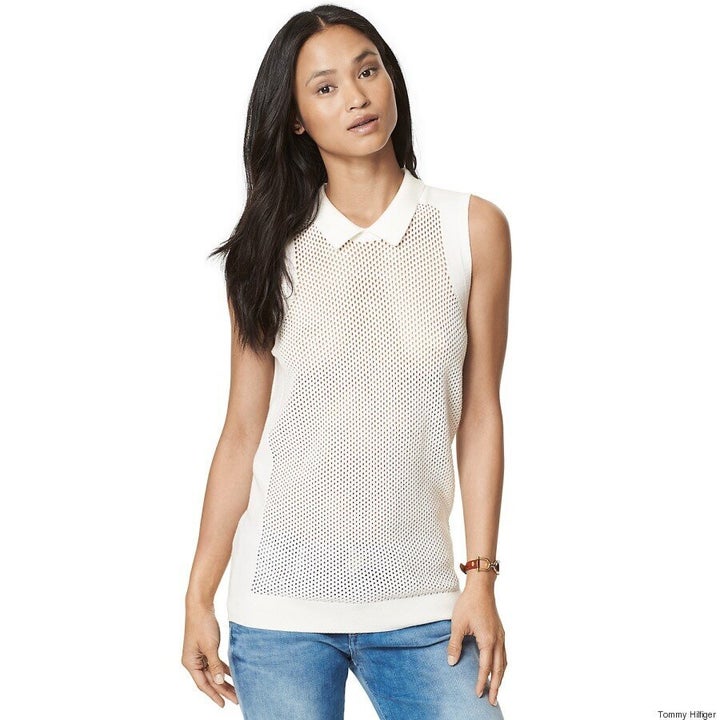 Sleeveless tops often get a bad rap when it comes to office wear, but we think they are A-OK when done right. Leave the spaghetti straps for dinner or drinks (or only when you know you won't be removing a sweater or cardigan inside). When trying to decide how thick the straps should be, do the three-finger test, where you measure the thickness with — you guessed it — three of your fingers. If the straps are thinner than the width of your three fingers, you may be going into inappropriate workwear territory. We love, love, love this super preppy tank with its attached collar from Tommy Hilfiger ($89.50) that would look so perfect with a pair of blush pink or white trousers.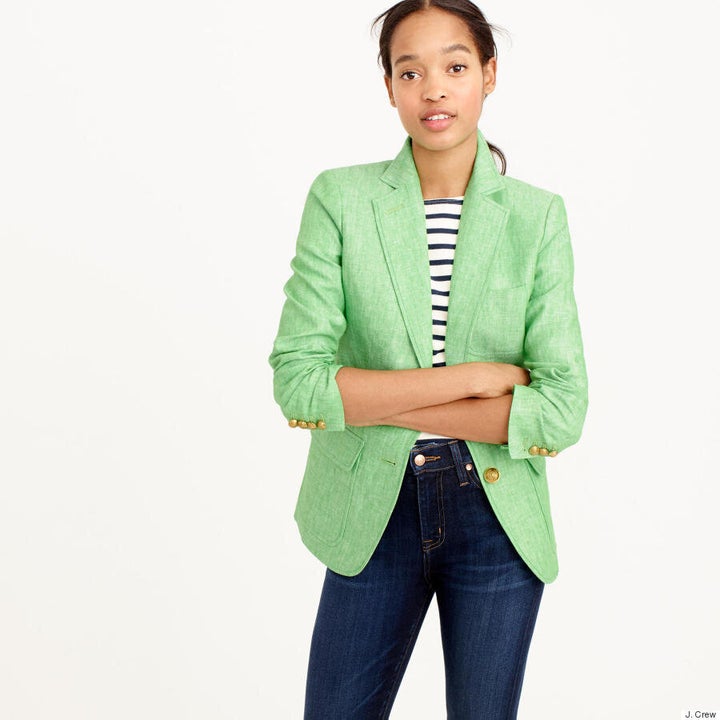 Just because it's summer doesn't mean we want to look any less professional. However, with the warmer temperatures, you may want to ditch your fall/winter blazer for a version made from a lighter fabric like this linen jacket from J. Crew ($234). Opt for something a little less form-fitting to layer over your tanks, bodysuits or dresses. The extra wiggle room will also make you feel a little less sticky (or stinky). Do consider your colour too, because anything tan, beige or grey will show perspiration.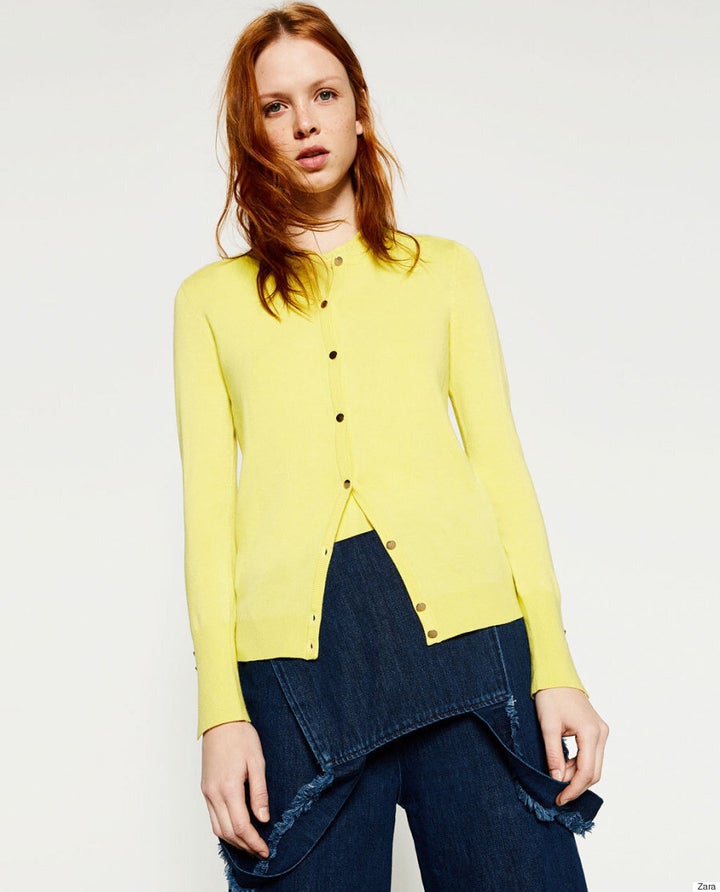 If blazers are just too much for you, don't sweat it. Just get a cardigan instead! It's much lighter in terms of material, but it's also less constricting, so you can move about freely. We love this butter yellow cardigan from Zara ($29.90). You will be a ray of sunshine in your office, and it will also keep you covered and comfortable.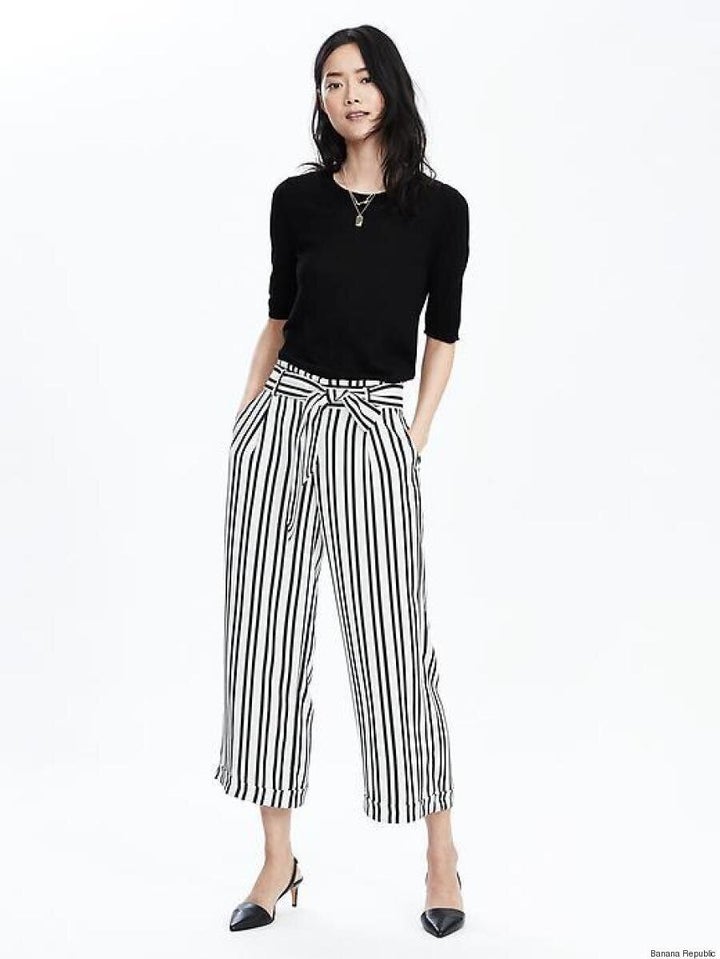 If you want to dress for summer, but your office is just not cut out for it, consider wearing cropped trousers. Cropped trousers give you the best of both worlds. If you find it warm in the office, it's a great way to allow your legs to breathe a little. But if it's cooler, there's enough coverage to keep you warm. These paper bag trousers from Banana Republic ($124) would be comfortable and breezy for a stuffy office.