It's 3 p.m somewhere and those afternoon snack craving are coming in strong.
A bag of chips or a chocolate bar might satisfy you for now, but in the long run, it'll cost you.
Healthy snacking on the other hand won't just save you money, it can help you shed some pounds too. A handful of seeds or an apple can settle hunger pains and limit the urge to overeat.
But even healthy snacks need to be consumed in moderation. According to The Mayo Clinic, the best snacks are no more than 100 calories and they should contain lots of nutrients, fibre, water and a little fat.
In the slideshow below, we rounded up 21 of our favourite healthy snacks you can take on-the-go. Whether your summer plans include festivals, parades, or just picnics in the park, these healthy snack ideas are the perfect thing to pack.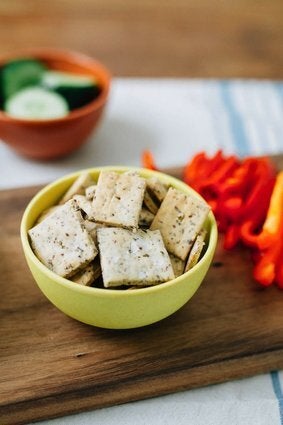 21 Healthy Snacks To Take On The Go