It wasn't long ago that $1 billion was estimated as the total cost of lost oilsands production from the Fort McMurray wildfire.
Now, it appears, that's just the cost to one of its biggest producers.
Two unnamed sources told Reuters on Tuesday that Suncor Energy Inc. is set to lose as much as $1 billion after the wildfire forced oilsands operators to shut down production for weeks.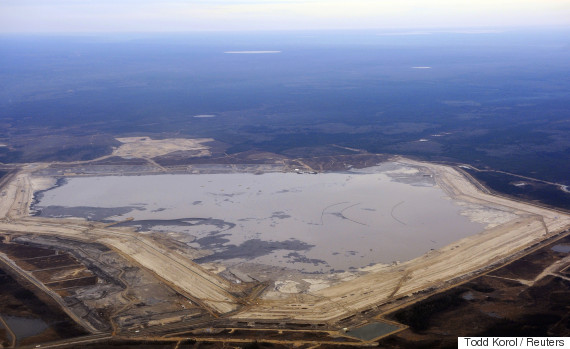 The Suncor oilsands tailings pond at its operation north of Fort McMurray, Alta. on Nov. 3, 2011. (Photo: Todd Korol/Reuters)
A Suncor executive informed workers on Monday it expects to have lost an amount "just shy" of that number, one source said.
The $1 billion figure would account for both loss of production and direct costs from the fire, said another.
The number builds on an earlier estimate by Royal Bank of Canada (RBC), which said Suncor would lose $928 million out of its operating cash flows, The Financial Post reported.
It also builds on a May estimate by the Conference Board of Canada, which said the slowdown in production would lead to $985 million lost in real GDP — about 0.33 per cent of Alberta's economy, and 0.06 per cent of Canada's.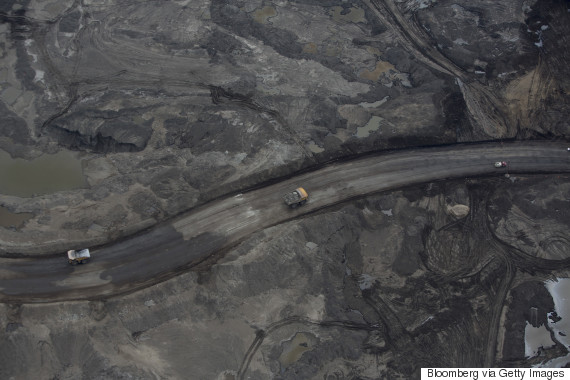 Material is trucked at a Suncor Energy Inc. oil sands mining operation near Fort McMurray, Alta. on Aug. 13, 2013. (Photo: Brent Lewin/Bloomberg via Getty Images)
But it isn't all bad news.
The Conference Board estimates Alberta's rebuilding efforts could add as much as $1.3 billion in real GDP to the provincial economy next year.
Suncor started operations again at its Firebag facility late last month, after oilsands camps housing thousands of workers were evacuated on May 16, CBC News reported.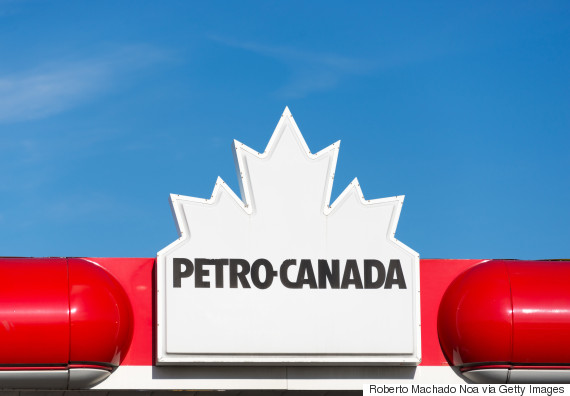 More recently, the company began re-stocking Petro-Canada gas stations on Tuesday after an Edmonton refinery went offline, Business News Network reported.
The refinery outage added to a shortage of gasoline that was also caused, in part, by the Fort McMurray wildfire.
Also on HuffPost: